Whole House Water Filtration
Buying a whole house water filtration system might seem daunting, but it's important for both your home and your health. Discover what a whole house water filtration system is, why you need one and how to purchase one.
Buying a whole house water filtration system can seem daunting and maybe even a little useless. We get that it is a big investment, and without the proper knowledge, you may end up with a unit that seems to make no difference to your water. We've written this blog to shed some light on what a whole house water filtration system is, why you need one and how to purchase one.
WHAT:
A whole house water filtration unit is installed where the main water line enters your home. Typically, the system will use a three stage filtering process for the best results.The first step removes larger contaminants such as sediment or rust. The second is designed to remove chlorine as well as lead, mercury, nickel, and other dissolved metals. The third and final stage uses a filter to remove any dangerous organic compounds.
WHY
So why do you need filtered water for all outlets in your home? It's pretty simple — when water is heated, there are certain chemicals that can become airborne and chlorine in the water may be absorbed into your bloodstream. Many studies have shown that in a short, 10 minute shower you can absorb up to eight glasses of water. If this is unfiltered water, the effects can be damaging to your health. These harmful toxins can also be released by your dishwasher or washing machine. By installing a whole home water filtration system, you ensure that chlorine as well as other harmful chemicals are safely removed.
HOW:
Are you wondering how to get your hands on the correct water filtering unit for your home? There are countless options on the market, and it may be confusing to navigate the differences. The simplest way to figure it out is to look at your water department's latest water quality report. Keep an eye out for the word "chlorine" or "chloramine" — you should see one or the other. There are water filtration systems made for removing either chlorine or chloramine, so it is important that you get the correct one for your home! Before purchasing, look up the filtration systems' report; make sure it is NSF certified and the higher the removal rate, the better! Check out our home water filtration systems.
If you are interested in installing a whole home water filtration system, contact a Hiller professional today! We would love to walk you through your options. Also, check out our blog post on how to improve your overall water quality.
Sign Up to Access All of Our DIY Guides for Free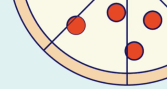 We've made buying a brand new, fully warrantied, heating and cooling system as simple as ordering a pizza.

Find your local Pricefixer installer
Today's promotions
HVAC Double Tax Credits plus 0% Interest
Energy Star tax credits are back! This month we are doubling those tax credits plus make no payments until 2022!
Get Promotion
LOCATIONS
Priceless Peace of Mind, $16 a Month
Join the Happy Hiller Club and get all the perks of membership: Seasonal tune-ups. Priority scheduling. 100% satisfaction guaranteed.
Learn More