Home Renovation Ideas on a Budget
Enjoy reading the latest DIY articles and saving money?
Receive our latest helpful hints, tricks and savings, directly to your inbox.
Posted July 16, 2021
The average cost for home renovations, conservatively, starts at around $25,000.
You can get away with renovating only the most important rooms, like the bathroom and kitchen. That might halve the budget if you're lucky.
For those trying to get an entire home renovation on a budget, there are ways to do it below $25k. You can get maximum bang for your buck by renovating the most prominent and noticeable features.
From changing entire themes to modernizing appliances, there's a lot to work with without complete room teardowns. Let's look at some home renovation ideas on a budget.
Reseal the Bathroom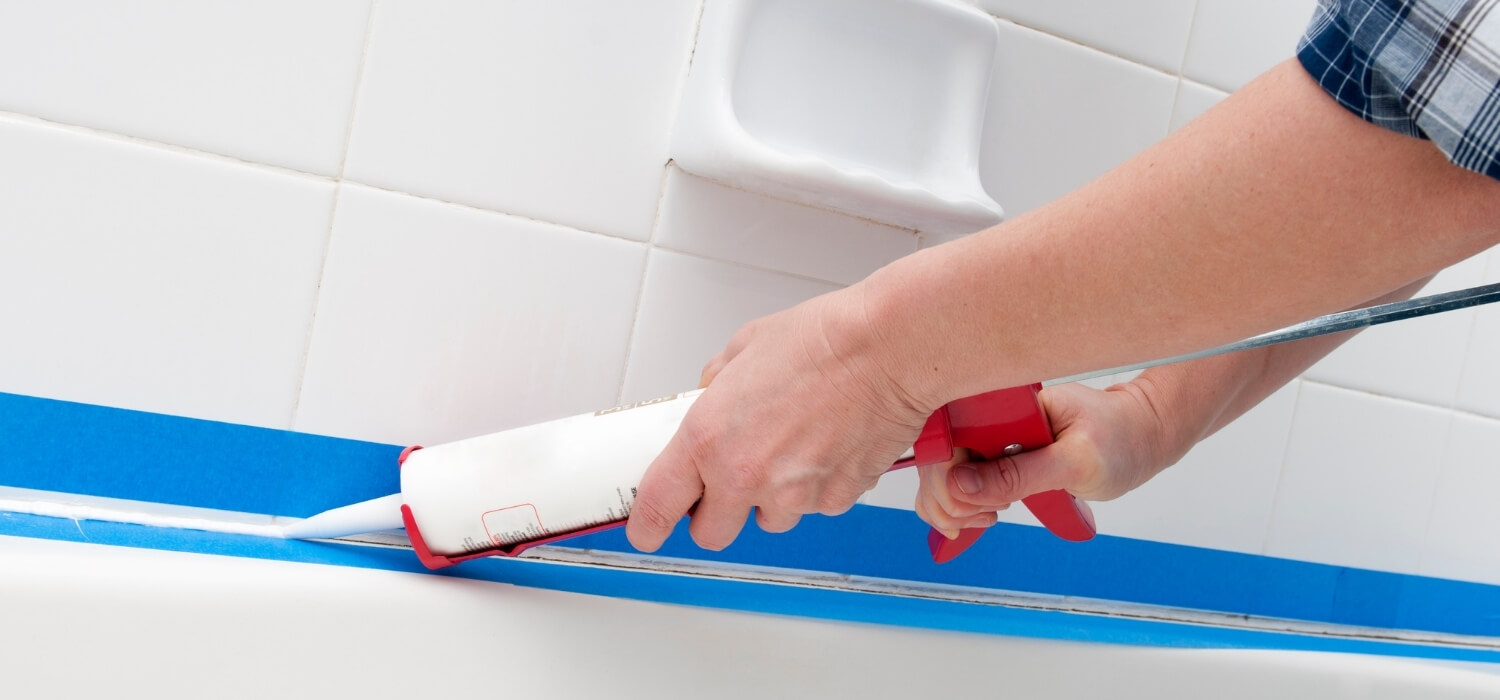 We're going to start off with one of the cheapest repairs you can make. It costs nothing more than the price of a few tubes of caulking. Laying down some new caulk in your bathroom will improve your bathroom in a number of ways.
A new bead of caulking brightens up those lines that have turned or stained. It also smooths out any lines that have lost their shape over the years. New caulking will continue to protect your bathroom from the damage and odors that come with mold.
Restore Deck and Porch Surfaces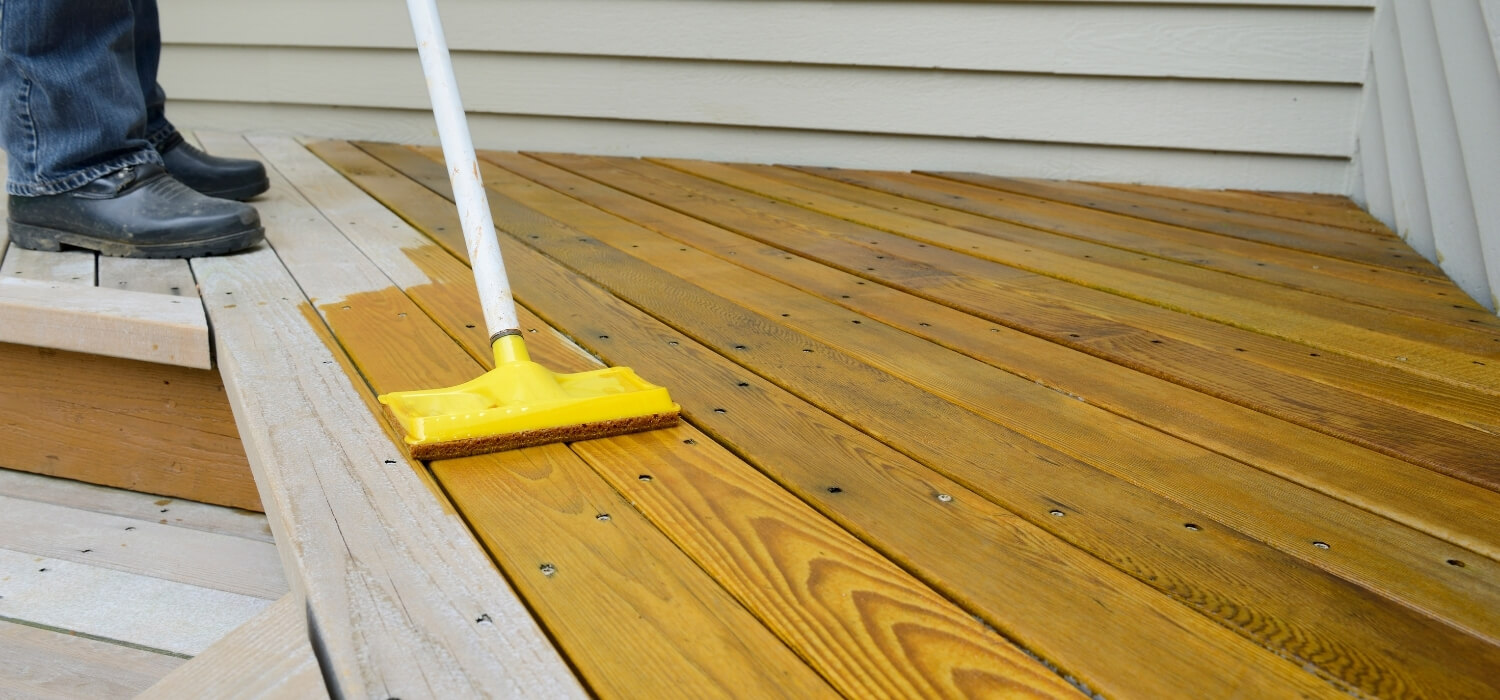 These outdoor spaces are the ultimate curb appeal boosters—as long as you keep them in good shape and don't let your furniture get dirty. Every few years, you'll want to restain those wood surfaces.
Mother Nature likes to try to reclaim those woods with all the algae and water staining. Pressure-treated or not, you'll want to invest in some quality sealant after a good pressure wash. Do a thorough check of the foundations, too, and look for signs of rot or damage.
New Paint Gives New Looks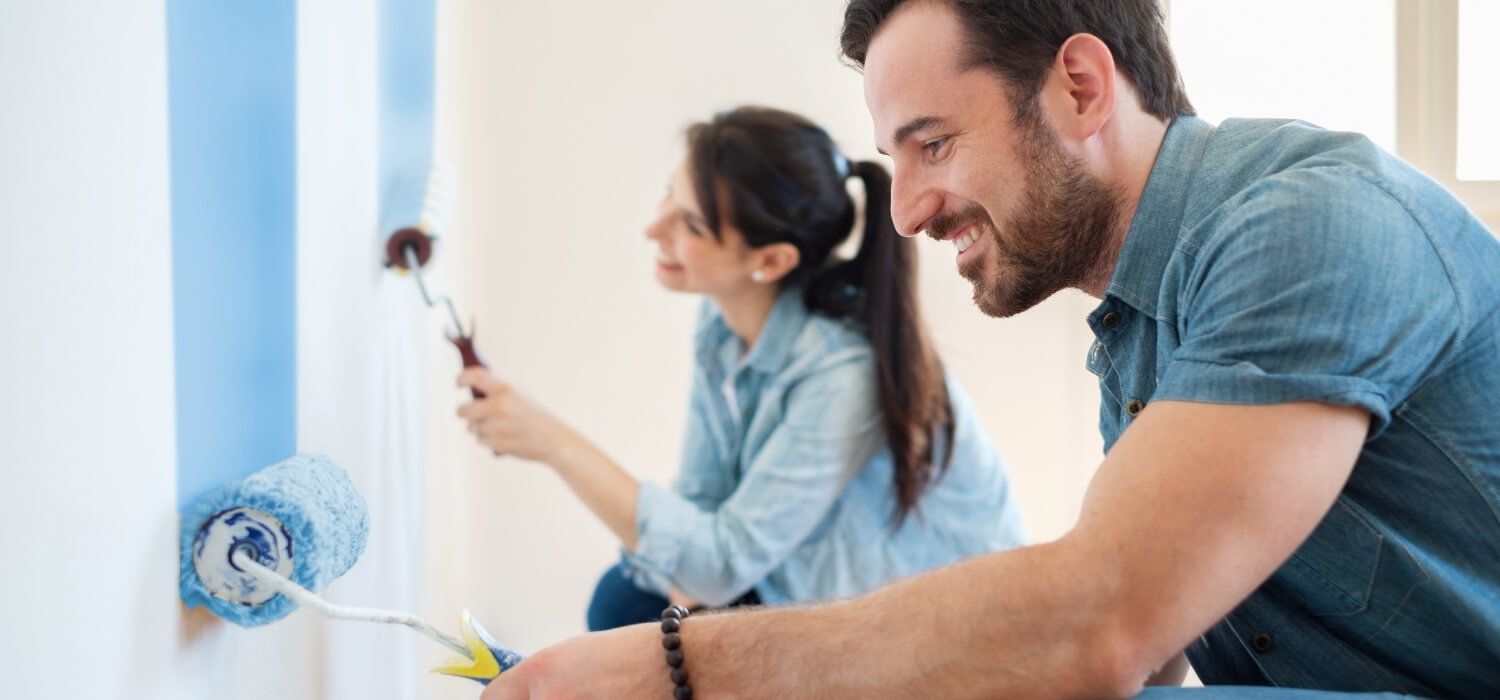 You'll probably spend a lot of time and money on painting your home. You could go the safe route and simply repaint what you have to restore vibrancy. You could also decide on a complete makeover.
This is technically a cheap home improvement idea. However, quality paint can quickly add up.
If your budget is really tight, go for smaller-scale paint jobs with accent walls instead. You still get that 'wow' effect, but you're reducing the amount of paint by 1/4th or less.
Painting gets really expensive when you aren't experienced at it. Hiring a professional to handle the job is a wise investment. The last thing you want is the family stopping by and all your flaws getting pointed out.
Ambient Lighting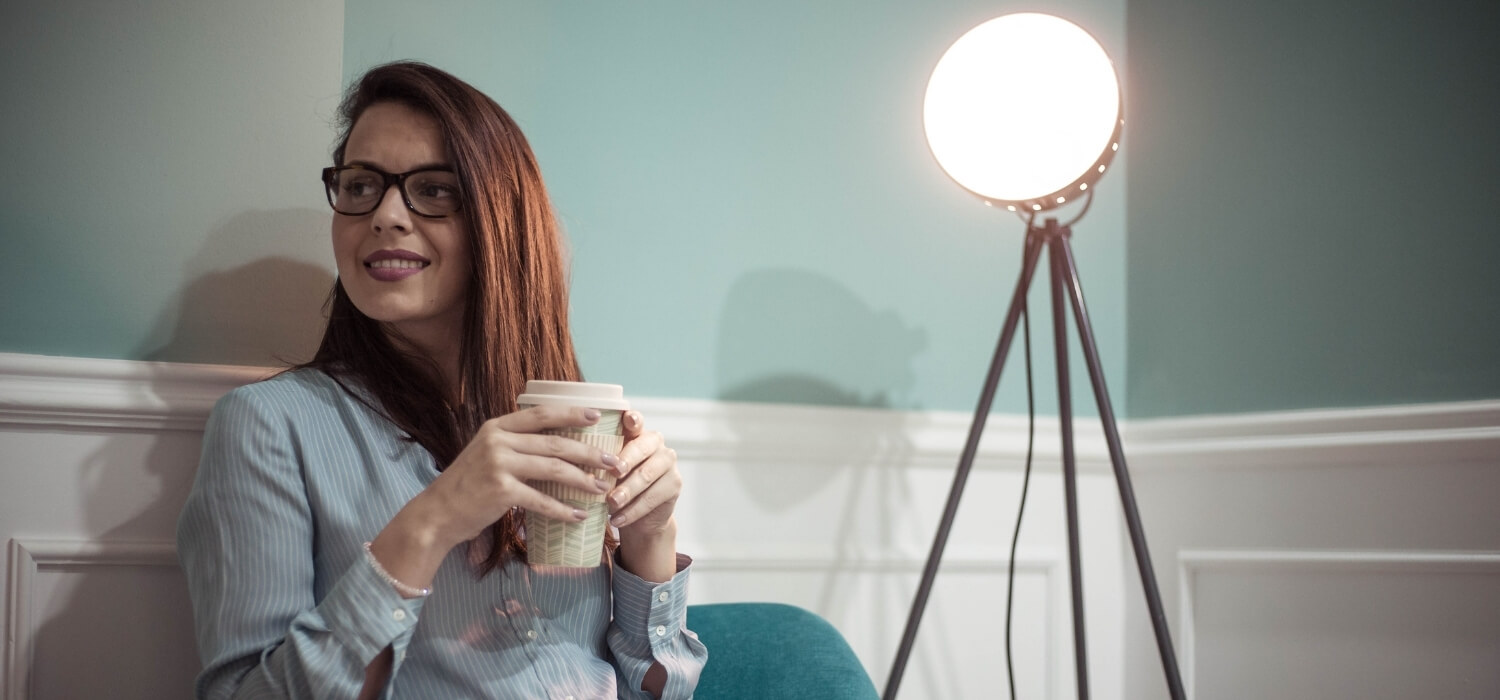 Lighting is second only to painting when it comes to transforming rooms on a budget. You could skip the paint altogether if the jump in lighting quality is big enough. Ambient and accent lights make the home feel alive and comforting.
Wall accent lights give that subtle touch of luxury and serenity. Fairy lights are bright, but not blinding. Floor lamps and lanterns give the room a fuller, more balanced lighting.
Blinds, Curtains, and Shutters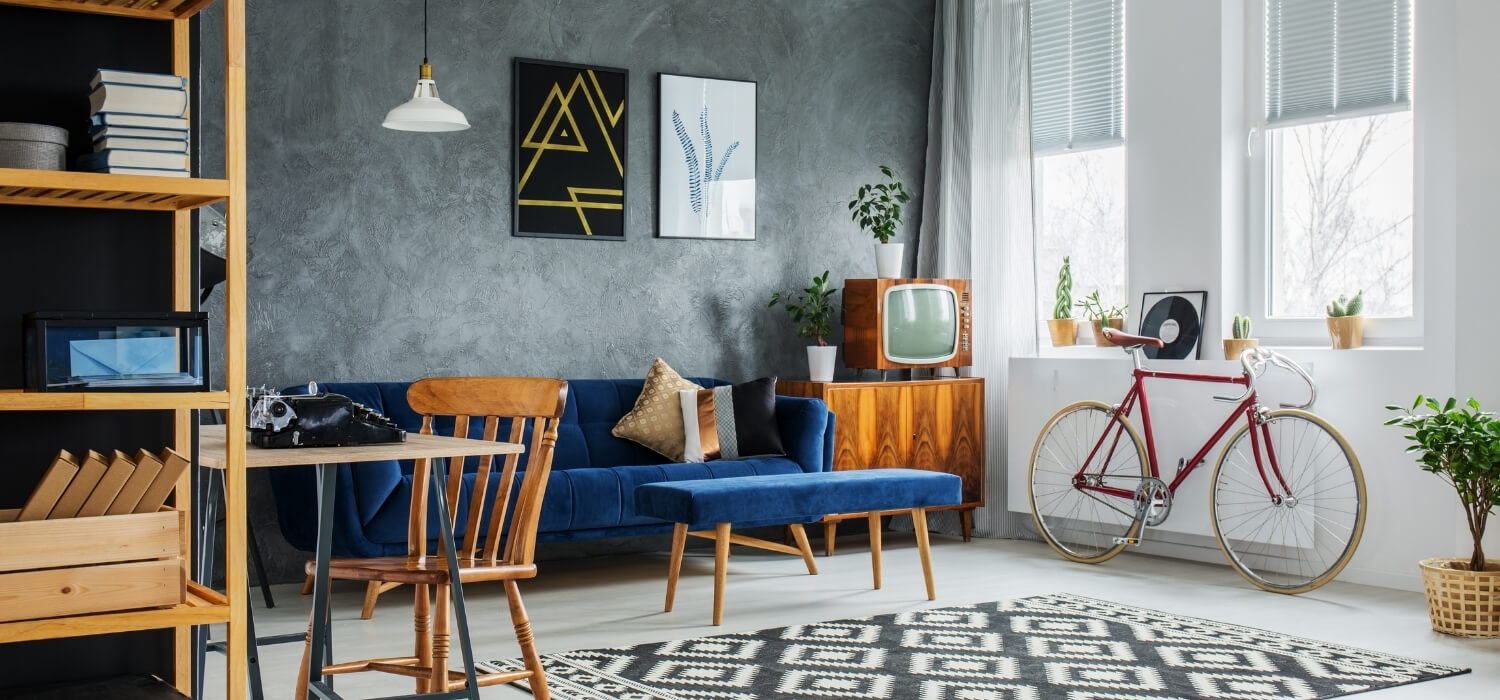 While we're on the topic of lighting, you can make big changes with your windows. Changing out blinds for curtains, and vice versa, you change the way natural light enters the home.
Use blackout curtains for improved sleeping, and install shutters to add charm to the kitchen. Consider adding automatic blinds for better mornings.
Shutters are a great improvement for those colder months in Tennessee. They are easy to install and require very little upkeep.
Improved Molding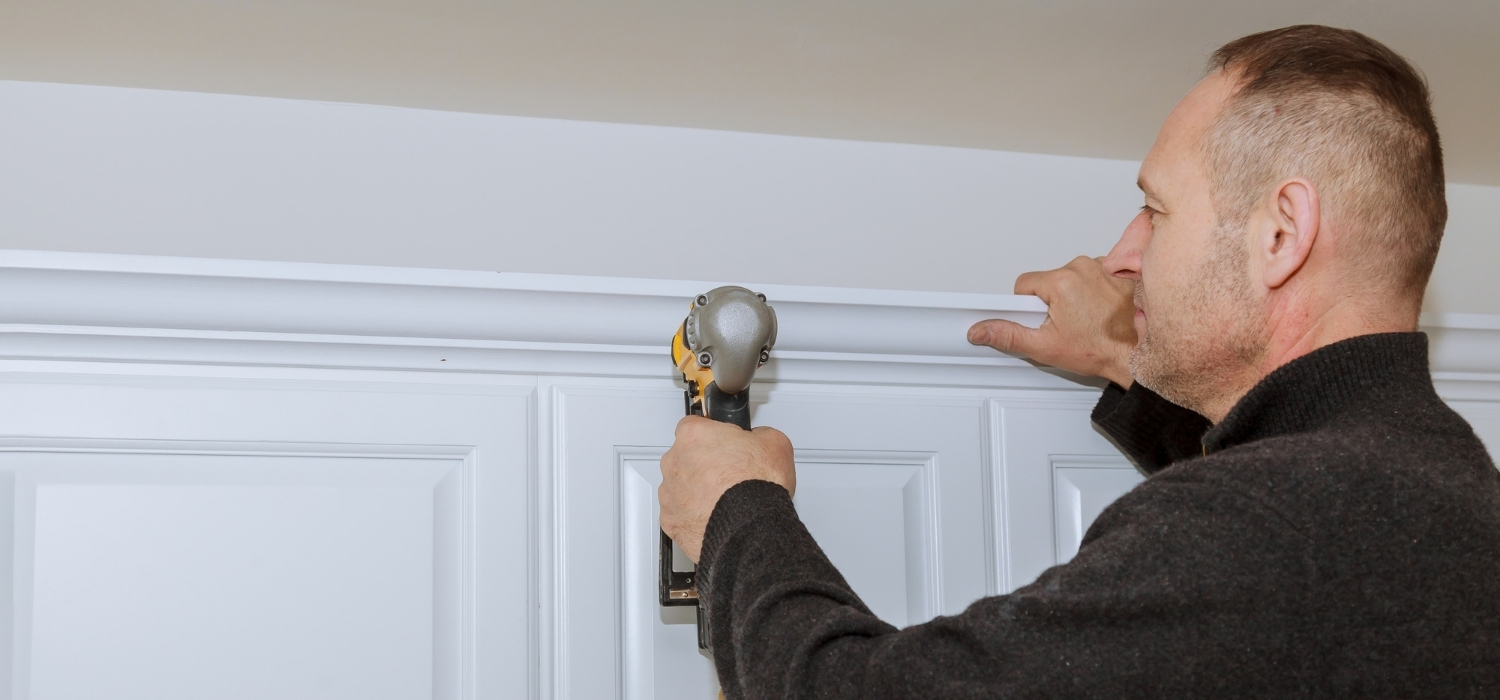 You can transform your plain and simple room themes into something more extravagant with the right molding. Crown moldings are go-to home renovation ideas on a budget. This is a job that is doable, albeit not easy by yourself.
Spend an extra few hundred dollars to get your crown moldings custom-made and measured to get that perfect no-seam look.
We're Fans of Ceiling Fans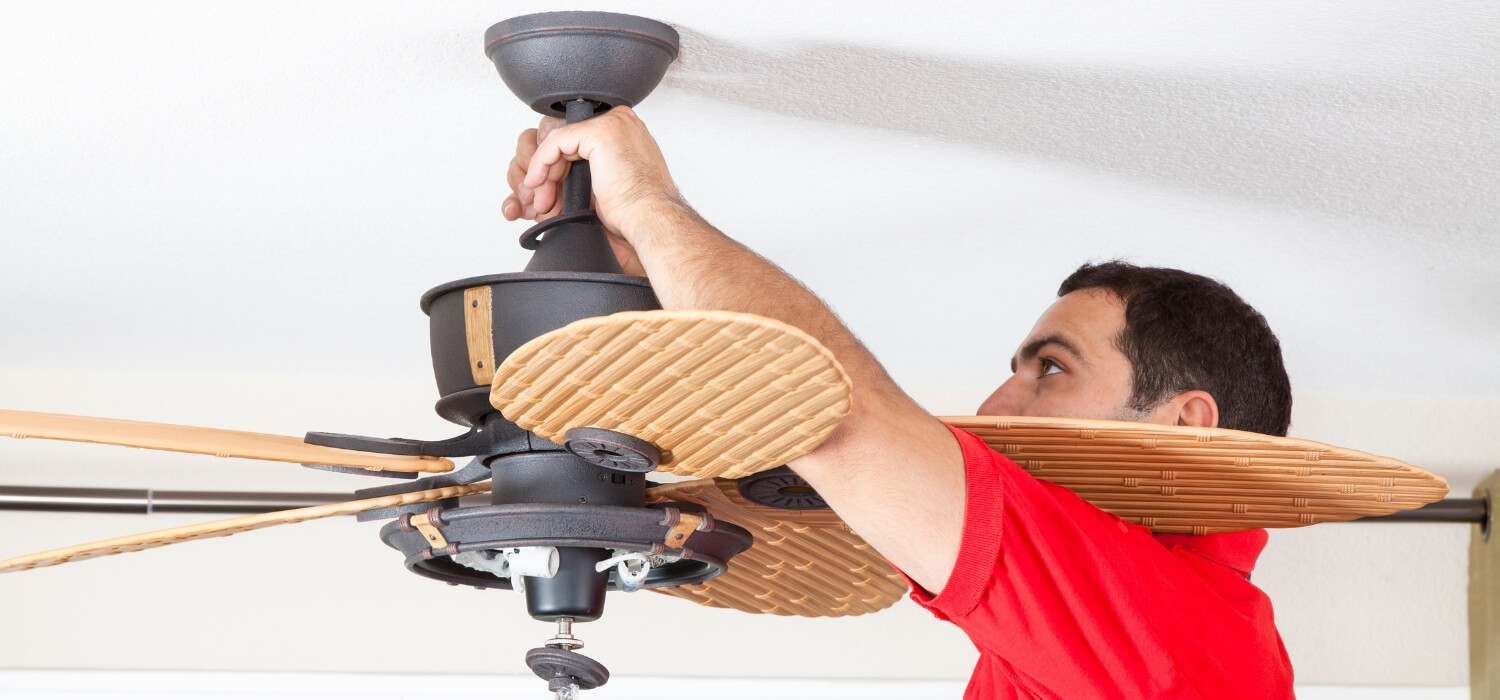 How do you add to the cooling/heating capabilities of your home without an entirely new HVAC system? Install a ceiling fan where it's needed the most. The improved airflow reduces the energy losses associated with air conditioners.
That hot or cold air gets circulated around instead of getting trapped somewhere in a corner. Ceiling fans work for pushing cold air up and warm air down, which is difficult to do with only a basic A/C. Depending on your home, you may need a licensed electrician to come to install a ceiling fan.
If it's replacing a standard light fixture, there may be limitations on mounting your ceiling fan due to an inadequate electrical box.
Adding Rugs and Flooring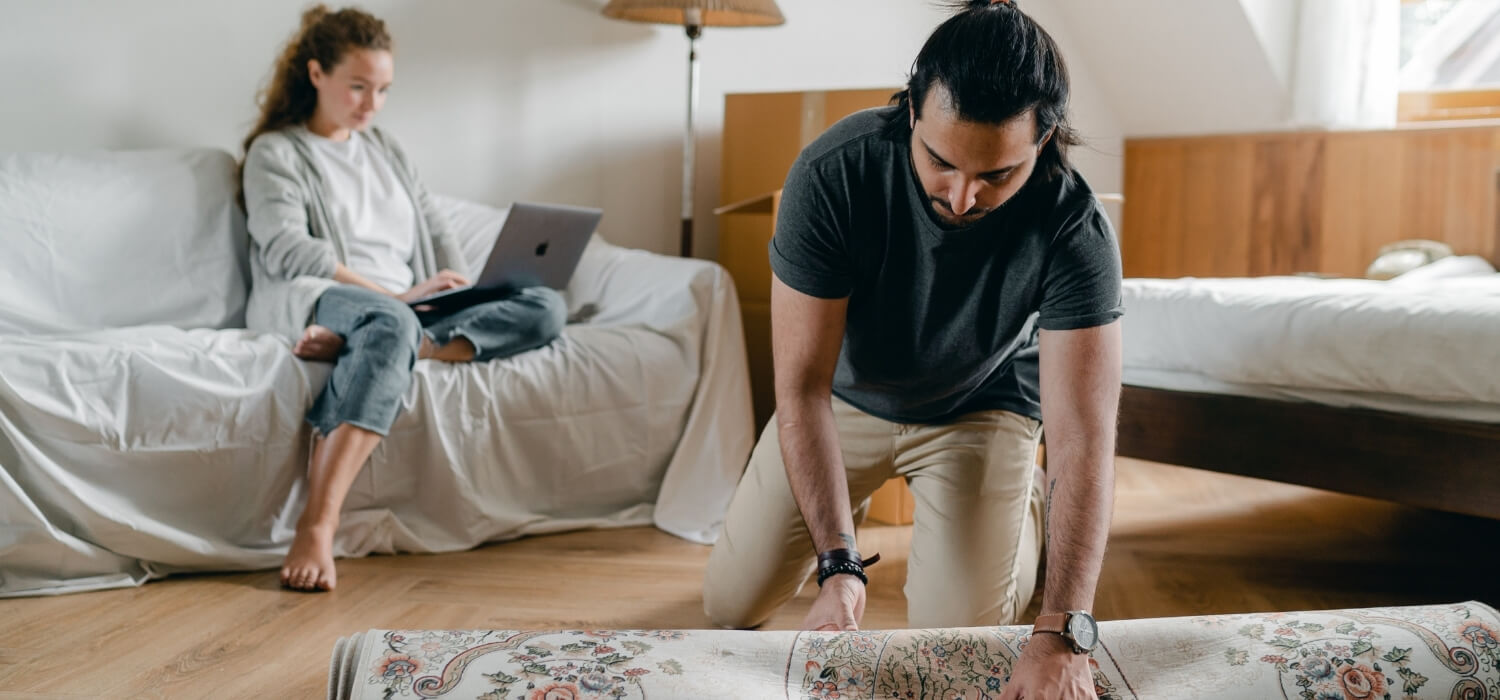 Depending on your square footage, you may wind up a little short with flooring on a budget.
You can get some nice laminate flooring these days for around $20 per square foot. Carpeting is a bit harder to do, and there's no realistic DIY solution like with laminate tiles.
Rugs and runners offer a unique alternative to re-flooring your home. Sticking a nice area rug in the living room or dining room redefines the space. A runner for the hallway or stairs may even eclipse new carpeting as a theme.
Make sure you opt for no-slip runners for added safety and convenience.
New Dishwasher and Washer/Drier
These three big appliances can save you a ton on your bills. The fridge is a close second, but with these three, their usage isn't as consistent. The washers are a financial drain if you pay for both water and electricity.
An aging dishwasher gets louder, less accurate with cleaning, and runs up the electric bill. Swapping out the old one for a new one will 1) save you more time doing dishes, 2) save you more money, and 3) enhance the look of the kitchen.
A new washer and drier combo could save you thousands of gallons yearly on top of a lower electric bill. Dishwashers offer similar savings, especially a jump from one that is nearly a decade old. Just make sure you get it installed by an experienced plumber.
Sure, you could swap the old one out with the new one with enough muscle, connect the hose and power cord, etc. The execution may result in hidden problems later that could cost you thousands.
Gardening Like a Pro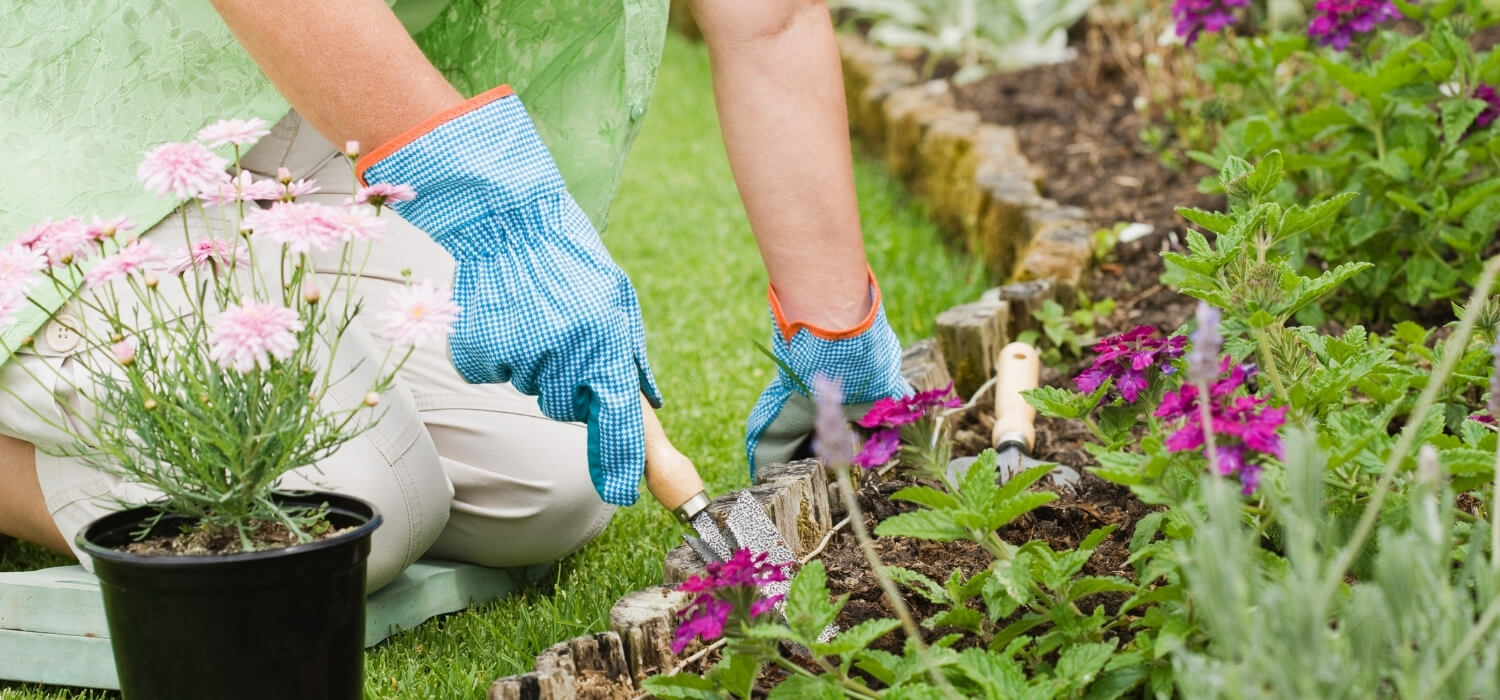 Landscaping is another area of home renovation projects that offers the potential for huge savings. If curb appeal is very important to you, don't miss out on landscaping.
Renew the sod, go out and get all new plants, and redo your stone pathing.
Layer your plants with various perennials in the front, annuals in the back. You get the best of both worlds and you make good use of space. Plus, it's much easier to care for plants when they're grouped by similar needs.
If you aren't very garden-savvy, head over to Home Depot for some free advice. Not only is it common to speak with gardeners with decades under their belts, but they offer great deals on plants. If you kill your plant in the first year, they'll let you return it for a free replacement.
Smart Home Features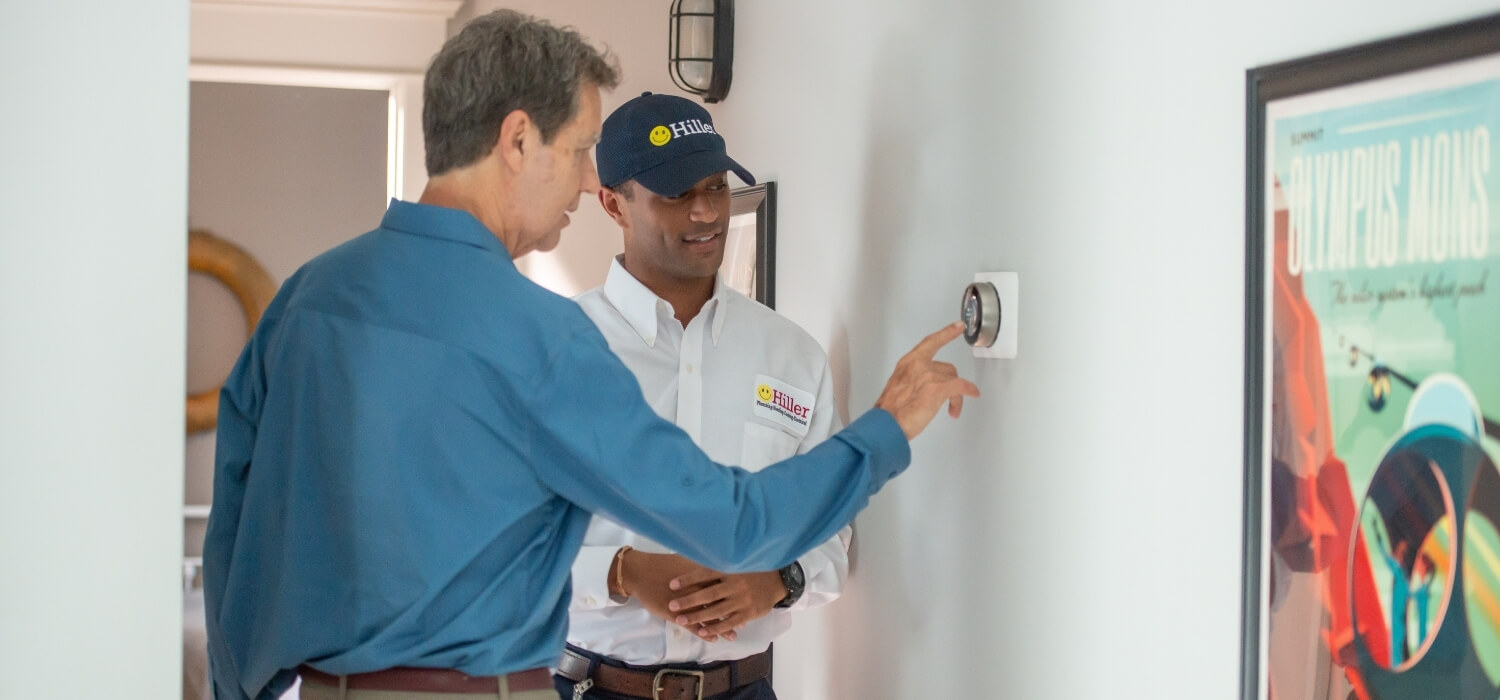 Renovating your home into a smart home is a way to future-proof it for future resale value. At some point, buying a home without basic connectivity features will feel archaic. Thankfully, it's very affordable and easy to make your home smarter.
Start with the basics by getting "smart" plugs, also known as wireless plugs. They go right in the socket like a cellphone charger. These plugs have WiFi connectivity that allows you to turn off any devices plugged into them.
What this will do is turn your dumb appliances into smart ones that can turn off from anywhere in the world. Remember, idle appliances eat up a lot of electricity over the long run.
Lights and Cameras
The next best feature of a smart home are being able to control lights like any other device. You can get a smart LED light bulb for only $20 these days. That's about how much regular LED bulbs will cost, depending on where you buy them.
What you get with a smart bulb is the same as the smart plug: wireless switches. They also come with dimming and color-changing capabilities. You're really changing the way your home feels with these light bulbs.
Plus, with wirelessly activated lightbulbs, you can remember to turn on/off the light while you're at work. You'll save electricity and make your home safer if everyone is away.
Pair your smart bulbs with a smart doorbell. Get a doorbell camera, like the Ring Video Doorbell, for added security. Answer the door while you're away, program it to let certain people inside, and more.
The Ring won't replace a full security system, but it can work as a deterrent on its own.
Smart Thermostats
The last piece of the budget smart home package is the thermostat. These aren't your average programmable thermostats, they learn what you want and need. Thermostats like the Nest can net you a ~$200 savings on your yearly power bill.
They can proactively adjust settings based on weather forecasts or your earlier arrival home. Ask any professional HVAC company and they'll tell you how much value a smart thermostat adds to your home.
Better Faucets and Filters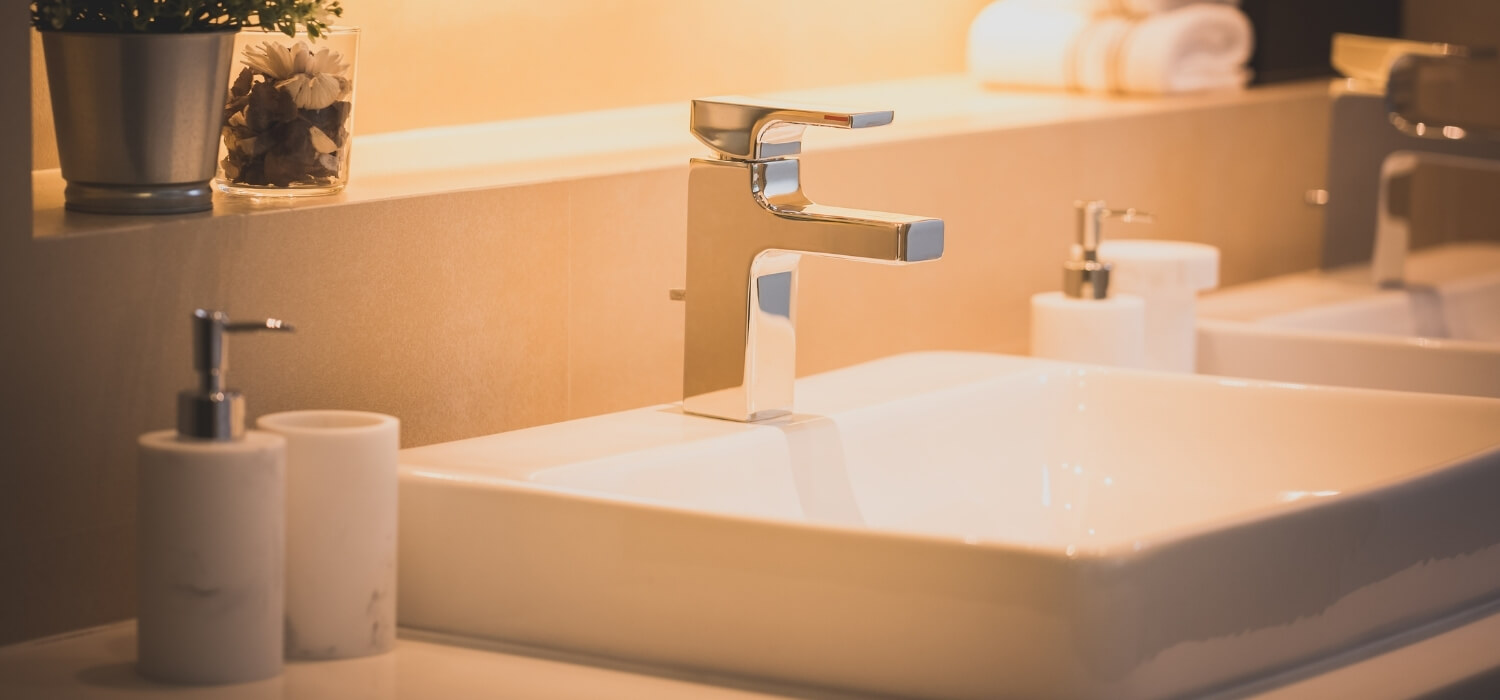 In the kitchen, you often fall into the rabbit hole of home renovations. These upgrades can get really expensive, which is why we left off big things like the fridge, counters, and cabinets. You can still make an impression at the sink.
Having a competent faucet that also doubles as your drinking water supply is a huge upgrade. Faucets add style, substance, and value to the kitchen. Purchase a faucet that comes with its own water filters. Or if you prefer filtered water throughout your home, you can purchase a whole home water filter.
It will probably pay for itself in less than a year if you drink a lot of bottled water.
Insulation Revamp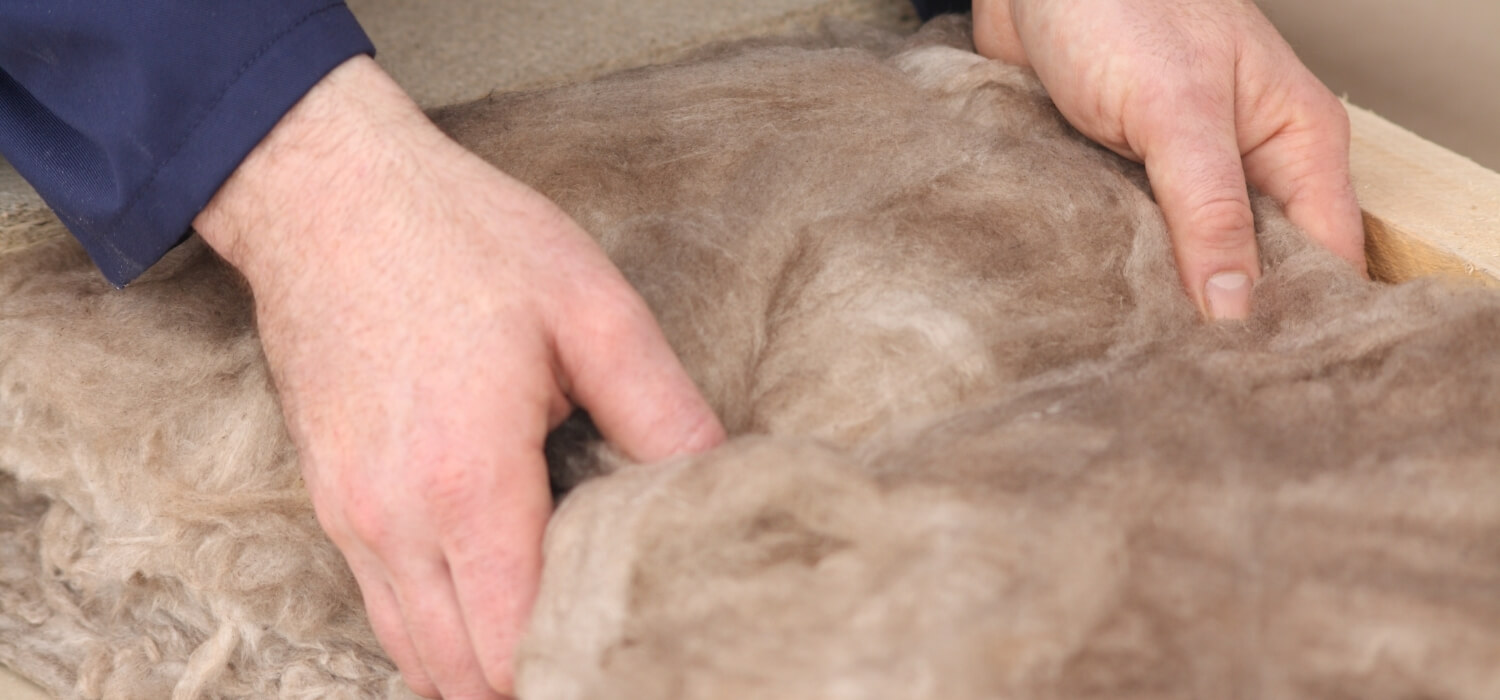 Insulation often gets overlooked for home renovation ideas. Those who are doing this on a budget may not see how the math works here. Poor insulation can impact the home in a few ways.
Insulation is directly impacting your home's heating and cooling capabilities. Insulation will also change how cold your floors are in the winter, and how hot a room is facing the sunset. Cheap insulation is often the culprit for untimely ends to HVAC units.
There are a number of different types of insulation, each providing its own advantages. On top of these different types, you have grading based on density/quality. It is in your best interest to get the best insulation within your budget.
It's also worth considering using insulating materials if you decide to upgrade your flooring. Cork floors, for example, act as insulation in their own right. Combine that with improved insulated walls and roof, and you should notice a big change in the climate.
These solutions work well in places like the bathroom or interior rooms. When you don't have the benefit of direct sunlight, you need better insulation to improve energy efficiency.
Executing Home Renovation Ideas on a Budget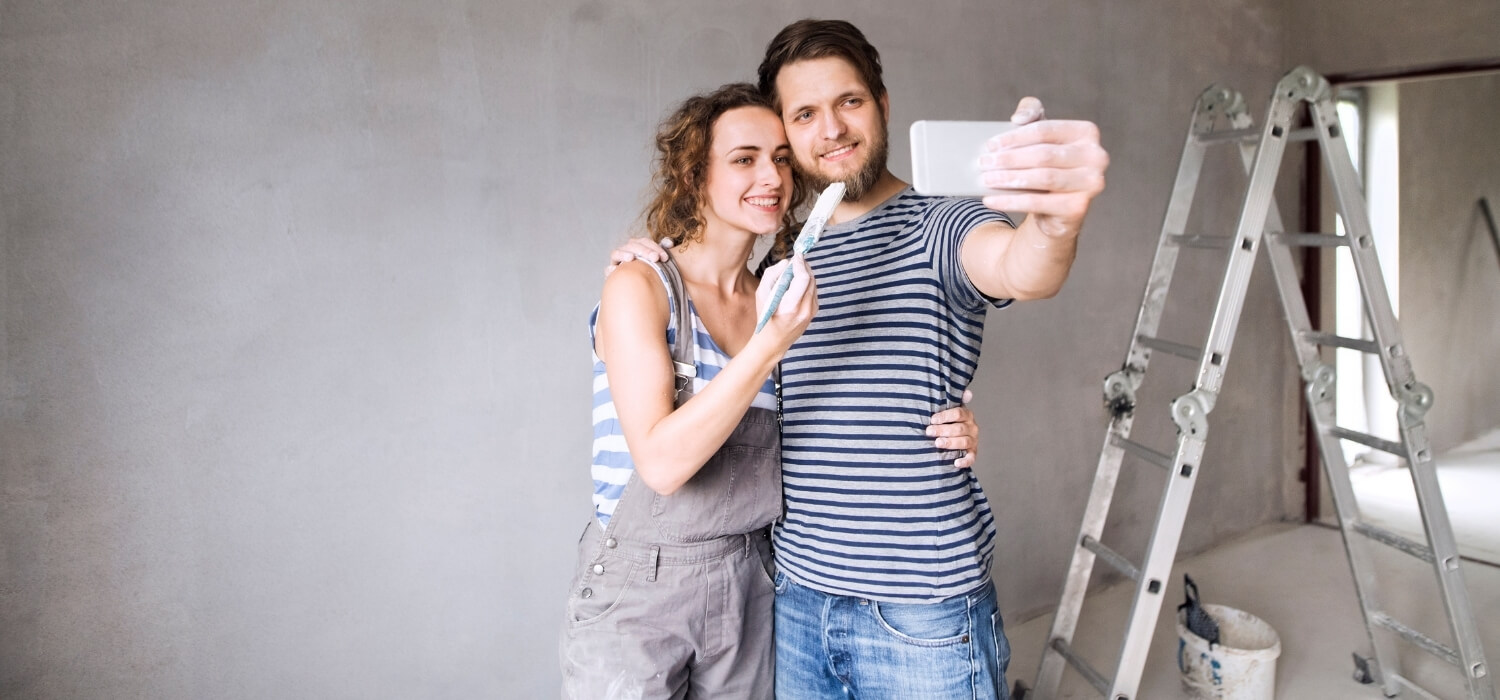 Now, all you need to do is prioritize these home renovation ideas on a budget. Don't start on too many projects all at once. Make a plan and stick to it as best as you can.
While budgeting for these renovations, always leave room for hiring trusted contractors. It's better to have mid-grade materials with perfect installation than the reverse. Plus, any experienced contractor with integrity is going to help you get the most out of your money.
Start your cheap home improvement journey by contacting a family-owned company with decades of experience in TN. Happy Hiller offers services and products for all major home renovations. Our pricing is affordable for all budgets, with promotional deals to help finance repairs and maintenance.
Contact Hiller Plumbing, Heating, Cooling, & Electrical when you're ready to start planning for the home of your dreams.
Daily Promotion
Enjoy Half-Off Preventative HVAC Service Tune-Up
Enjoy Half-Off your Heating Tune-Up this month on us!
Get Promotion