Emily is awesome! I had an issue going on and she came right out ready to get it fixed for me. She didn't leave until she knew the problem was complete. She w... Read More
Emily is awesome! I had an issue going on and she came right out ready to get it fixed for me. She didn't leave until she knew the problem was complete. She was very informative in everything she was doing. If I/you ever have a problem, Emily would be the one you hope to get. Close
These folks are amazing! Helped me out with an emergency plumbing situation at 9pm. Super friendly, professional, well trained and customer-focused from the dis... Read More
These folks are amazing! Helped me out with an emergency plumbing situation at 9pm. Super friendly, professional, well trained and customer-focused from the dispatch operators to technician. Can't remember the last time I left a review like this. I won't use anyone else! Close
Mark did an outstanding job and kept me informed on what he was doing from start to finish. Hiller always does a great job and, for a reasonable price. I recomm... Read More
Mark did an outstanding job and kept me informed on what he was doing from start to finish. Hiller always does a great job and, for a reasonable price. I recommend them highly for both installation and maintenance. . Close
Our tech John Johnson was awesome! He diagnosed our AC problem pretty quickly and now it's blowing ice cold air. He also allowed my 3 year old to tag along and ... Read More
Our tech John Johnson was awesome! He diagnosed our AC problem pretty quickly and now it's blowing ice cold air. He also allowed my 3 year old to tag along and answered any question she had with a smile. He even gave her a squishy toy when he left! He explained to me everything that he did and what he recommended from here on out. He is outstanding! Thank you so much! Close
I couldn't be more pleased with the customer service and hvac maintenance service I received from Hiller. Samuel, the technician I had, was courteous, friendl... Read More
I couldn't be more pleased with the customer service and hvac maintenance service I received from Hiller. Samuel, the technician I had, was courteous, friendly and professional. I valued getting customer service calls confirming my appointment, and text messages with photos of the technician so I knew who to expect. I'm glad I called Hiller and will be recommending their services to others in the future as well. Thank you. Close
They are professional and very knowledgeable! They answered all of our questions and addressed all of our concerns. We will definitely be using them for all of ... Read More
They are professional and very knowledgeable! They answered all of our questions and addressed all of our concerns. We will definitely be using them for all of our electric and plumbing repairs. Highly recommend! Close
Awesome! Can't say enough about the service from Hiller. My Plumber, Matt, was extremely professional, courteous, and took care of everything! Can't wait... Read More
Awesome! Can't say enough about the service from Hiller. My Plumber, Matt, was extremely professional, courteous, and took care of everything! Can't wait to get my camper parked. So thankful to have this handled. Highly recommend, and will be calling back for any future needs. Thanks Hiller! Thanks Matt! Close
We had a major water leak & the entire staff was wonderful! A lady got us worked into the schedule and the guy came out and got us fixed up for the time being. ... Read More
We had a major water leak & the entire staff was wonderful! A lady got us worked into the schedule and the guy came out and got us fixed up for the time being. A project manager even came out to give us pricing on all new water pipes. Super fast, friendly and extremely helpful! We appreciate you and are very satisfied with your service. Close
They fixed my clogged up kitchen sink pipe. Emily was very kind and professional with the yes sir. She fixed it like a champ and made this family very happy. Sh... Read More
They fixed my clogged up kitchen sink pipe. Emily was very kind and professional with the yes sir. She fixed it like a champ and made this family very happy. She deserves a good raise. I highly recommend Hillard plumbing. They get it fixed and won't break the bank. Hillard is #1 Close
Fast service!!! Love the call from tech and text with picture and name of who I would have at my home. Arrived at beginning of time window and was very fast at ... Read More
Fast service!!! Love the call from tech and text with picture and name of who I would have at my home. Arrived at beginning of time window and was very fast at figuring out the problem and correcting it. Thank you so much Emily and Hiller of Dickson. Will definitely use again and refer to anyone I know needing service. Close
Prompt, professional,courteous; just a bit pricey
Les was great. He determined the problem and gave us options to resolve the issue. He was very professional and understood what needed to be done.
Electrical Services in Dickson, TN
At Hiller, our skilled Dickson electrician team is available to provide electrical services when and where you need them. From installation to repairs, electricians are trained to safely handle and repair or maintain all the systems running through your house that rely on electricity. These days, that's just about everything that keeps our homes comfortable and modern.
Even though electricity is incredibly common and runs through most of our house or business, most people aren't super familiar with how to safely handle or repair a faulty electrical system. The electricity itself can be dangerous to handle, and electrical systems are fairly complex compared to some of the other standard household maintenance items. 
That's why it's best to leave electrical repairs and service to a professional electrician. With years of experience and on the job training, our Dickson electrician team is equipped to repair, install, or upgrade electrical systems with the highest level of safety standards out there. Bad wiring and loose fixtures can be hazardous, not just to the person handling them, but to your home as well. Avoid sparking wires and flickering lights, call Hiller for quality electrical services in Dickson today.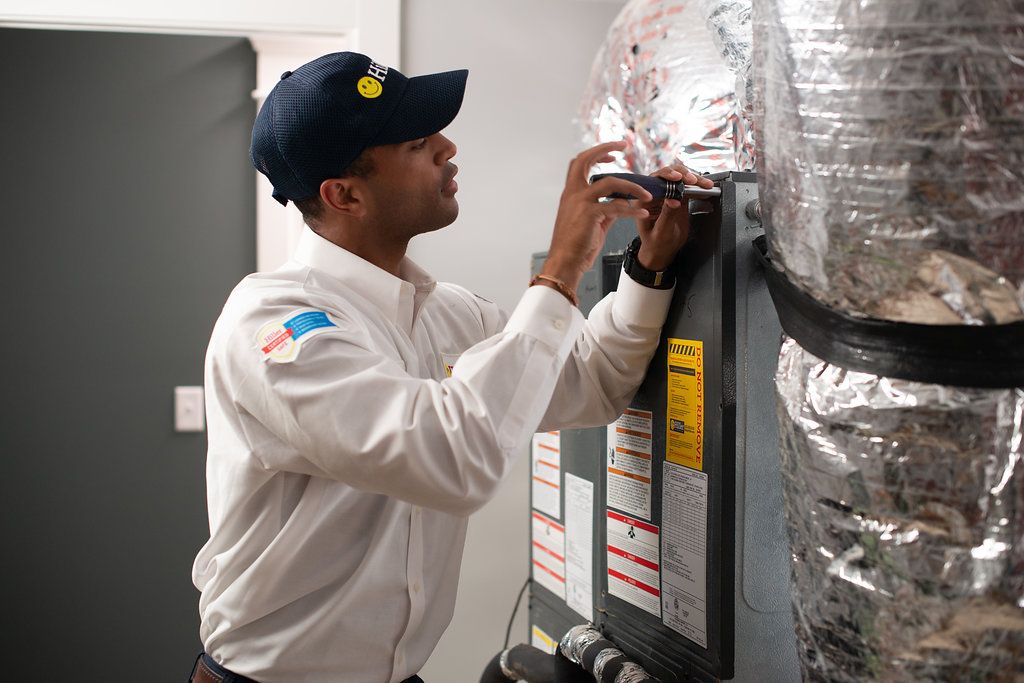 Dickson Commercial Electrician Services
When there is an electrical issue at your business or office, it can be a stressful time that results in loss of revenue and productivity. Whether the lights are flickering, the computers are down or any other electrical issue, Hiller Plumbing, Heating, Cooling and Electrical is here to help you through it.
We offer a wide variety of electrical services, including wiring, installation of fixtures and lighting contracts, which we happen to specialize in. If you're in the market to upgrade your smoke detectors, fix something that failed a code inspection or install some new interior lights, just give us a call!
We pride ourselves in our professional technicians and our outstanding customer service. We will be there at exactly whatever time you need us, so that you can get back to work without too much hassle. 
Dickson Residential Electrician Services
If you are in the market for some new exterior or interior lights or need your wiring in your house checked out because your lights are flickering, give us a call. We offer a variety of residential electrical services, from smart home devices and dimmer lights to repairing, installing and maintaining wiring and lighting. 
We want to be a company that you can trust. Electrical installations and repairs are not an easy task, and if installed wrong, can cause issues for you and your family, and may cause damage to your home or appliances. Hiller knows how important good work is, and our professionally trained electricians will make sure that your fixtures, lighting and wiring is all up to code and installed correctly, leaving you with peace of mind.
Resolve Electrical Safety Concerns
Providing the best electrical services in Dickson is about more than just repairs and maintenance. Education and helping customers figure out what's best for their home or business is also a big part of our job. That's one of the main reasons we take safety so seriously at Hiller, for both ourselves and the community we serve. All of our electricians are trained and up to date on current building codes and necessities, so they're able to assess and adequately respond to any electrical issue at hand. 
Don't let faulty wiring, sparks, or poorly installed electrical systems damage your home or pose a risk to your health. Whether it's a fresh install or an older system that's started to malfunction, trust our electrical technicians to find and assess the issue. They'll provide you with a rundown of what's happening with your system as well as the possible solutions. After that, if repair or replacement is part of the solution, we're happy to help with that too!
Ensure Your System Meets Your Electricity Needs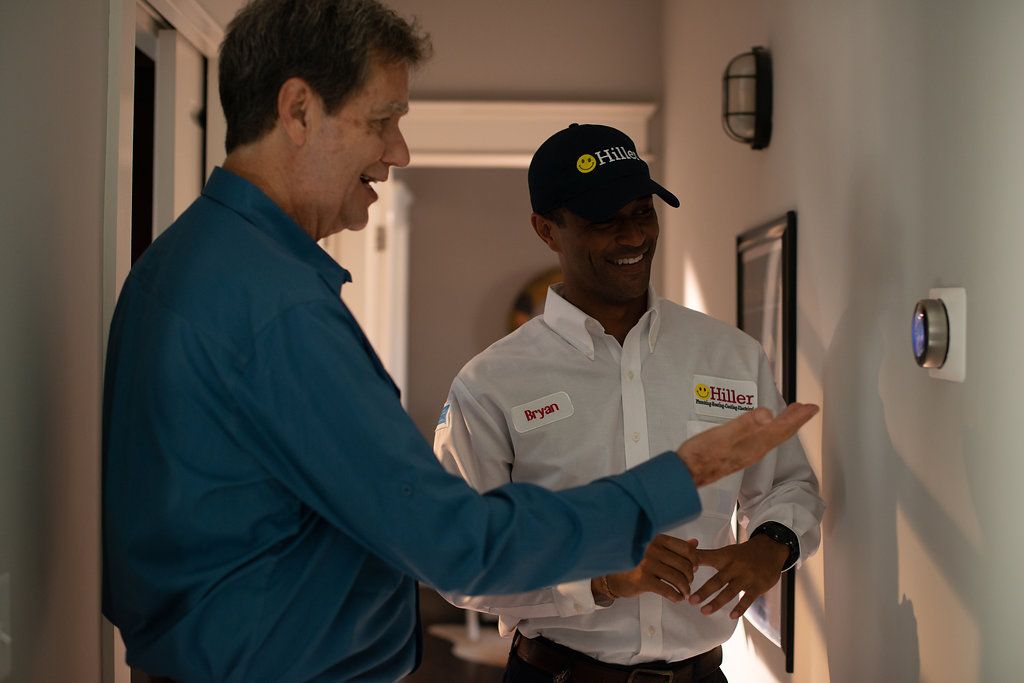 Most modern homes are built with their occupant capacity in mind. That means it's less common to worry about overloading your electrical system through standard use on a daily basis. However, for older homes and renovations, or people looking to get a little more out of their building, you may run into a problem with system strain. 
Think too many plugs in an outlet, or keeping every light in the house on. You may have noticed some lights dimming, flickering, or going out. That's a type of system strain. While there are many reasons you can run into this issue, the most common things are overuse and an electrical system that isn't able to handle that strain. That could be from poor installation or components wearing down over time.
Whatever you're dealing with, Hiller's Dickson electrical team can do a full assessment of your system to determine where the issue is. They can help you replace or repair outdated or run down components and wiring, or suggest upgrades and new installation where necessary.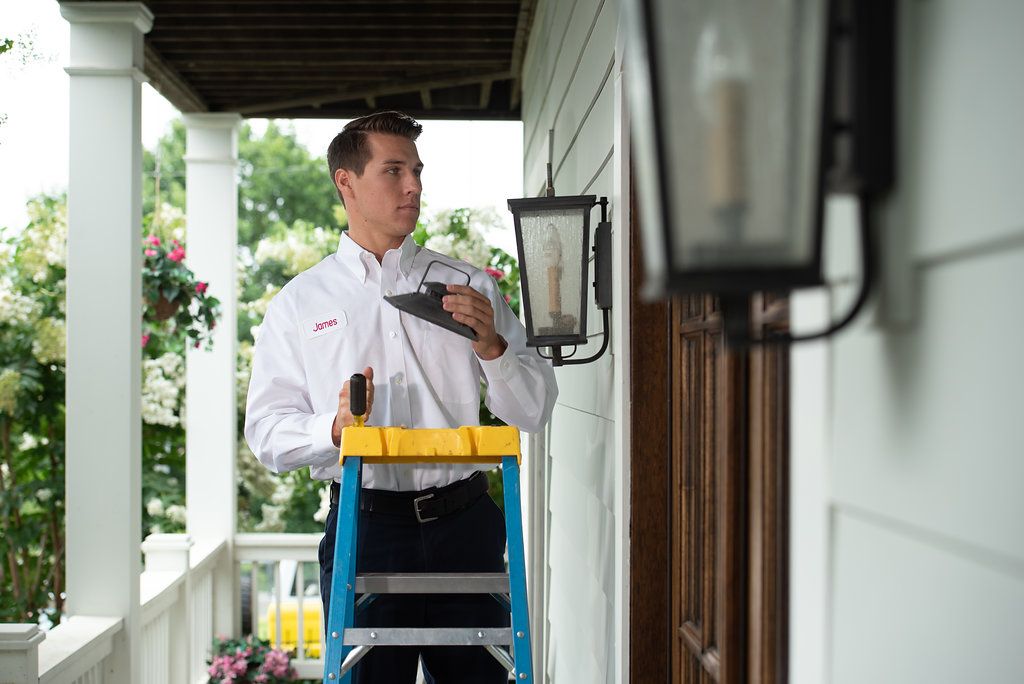 Electrical Repairs or Replacement
As with all of Hiller's services, the Dickson electrician team is available 24/7 for emergency repairs and appointment scheduling. Even for non-emergency situations, we work every day of the year to provide the highest quality electrical services around. That includes routine preventative maintenance that can help you save money by catching small problems before they become big problems.
If you're considering expanding your home or adding new wiring and fixtures, we can help you plan and install all the necessary components. Our electricians are not only trained and knowledgeable when it comes to safety standards and building regulations, but they offer a level of craftsmanship and professionalism that can ensure your new project is a success. We help install fixtures, new sockets and outlets, new appliances, and a lot more.
There may also come a time for older homes when you're looking to completely renovate, replacing all the old systems with modern options. For major electrical system overhauls, you'll definitely want to consult and work with a professional electrician. Older systems can be more delicate than usual, and brand new systems can be somewhat confusing without the roadmap of a previous system. Hiller's Dickson electrician team can provide you with direction and quality installation along with suggestions and directions for modern additions such as smart systems.
Contact the Hiller Electrical Team Today
Keep things safe and simple. Call Hiller for 24/7 electrical service, and set up an appointment or dispatch emergency repair service whenever you need it. We offer fast, efficient, high-quality support and repairs from licensed electricians when and where you need it.
Dickson Plumbing, HVAC & Electrical Services

(615) 446-4364

1920 TN-46
Dickson, TN 37055
Other Dickson Plumbing, HVAC & Electrical Services