The Complete Guide to Hiring an Electrician
Enjoy reading the latest DIY articles and saving money?
Receive our latest helpful hints, tricks and savings, directly to your inbox.
Posted May 29, 2020
If you're a homeowner, it's safe to assume that you take pride in your home. Your lawn is immaculate, the decor scheme has been carefully crafted, and you take home maintenance very seriously. You spend a lot of time caring for your home, but when was the last time you paid close attention to one of the home's most important systems: the electrical system? An electrician service can do a lot to make your home safer and more energy-efficient.
If you haven't worked with an electrician before, you may not know how to find one or even when you need to bring one in. Luckily for you, we're going to tell you everything you need to know to find the right electrician service.
Signs It's Time to Bring in an Electrician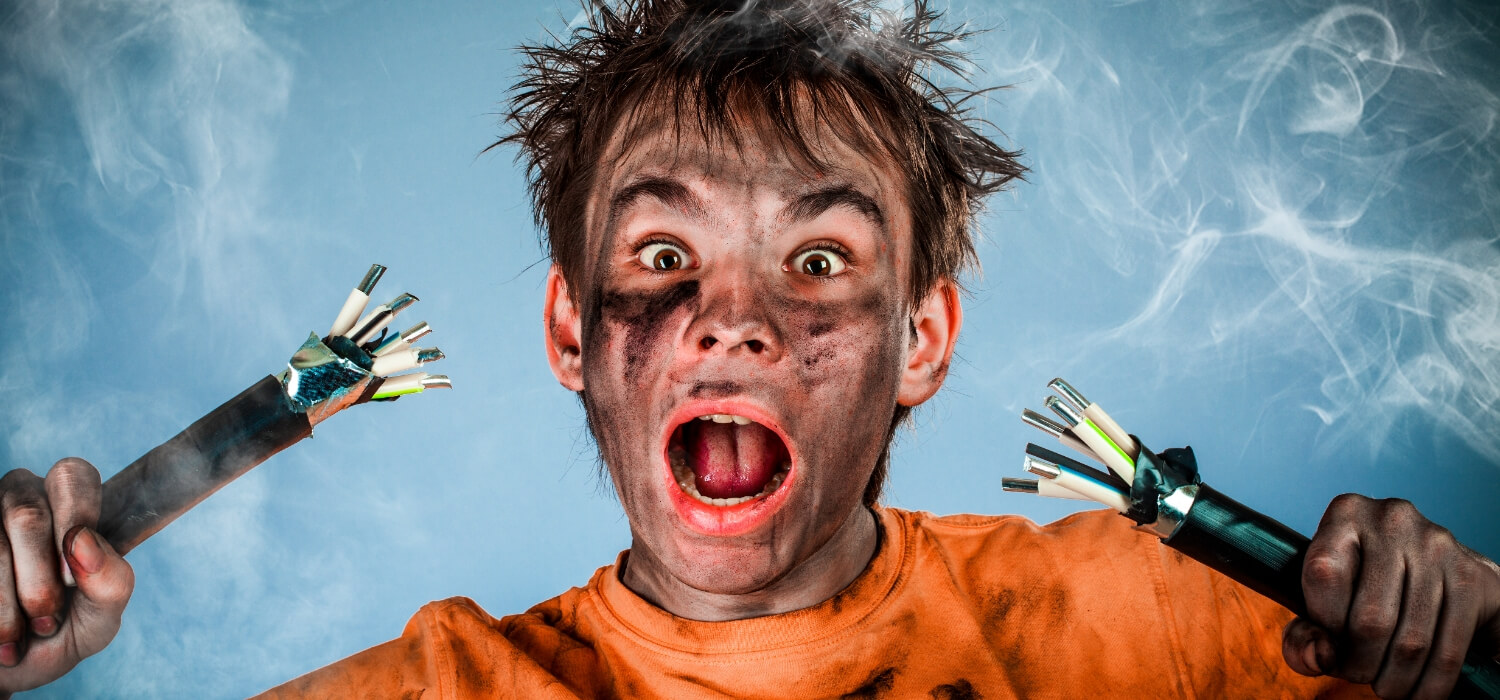 Before we get into how you find an electrician, we're going to spend some time focusing on situations where you absolutely need to bring in professional help.
Most people will bring in an electrician when they're doing serious home improvement projects, but they may not utilize their services when it's the most important.
You may be a pretty handy person, but there are some home improvement projects people shouldn't DIY.
It's important to keep in mind that electrical work can get complicated, and could possibly get dangerous if you don't know what you're doing. Even if you think you can handle some problems on your own, it may be better to bring in a professional.
Sometimes there are things that even the most in-depth YouTube how-to and some tools can't handle. If you're experiencing any of the following issues, know that it's time to bring in a professional.
Fuses Keep Breaking
A tripped circuit breaker and a blown fuse are bound to occur every once in a while. However, if you find yourself constantly having to deal with another trip or break, it's time to bring in a professional.
Fuses that blow regularly aren't a good sign. You could replace them, but that won't solve the problem. There's often an underlying reason that can't be fixed with a new fuse or wire.
This isn't an uncommon problem in older buildings and homes. Modern electronic devices are very energy efficient, but they still require a significant amount of power that old wiring can't handle.
It's important to keep in mind that overloaded circuits aren't just inconvenient to deal with, they're also a safety hazard. A short circuit could easily cause a fire or a harmful electrical shock.
Your Home is More Than 20 Years Old
Since we just mentioned that homes can be prone to circuitry and fuse problems, it seems like an appropriate time to bring up the importance of bringing an electrician into old homes.
Certain old homes tend to be prone to fire and electric problems. It's possible that the homes may be built with more flammable material, or that the electrical wiring in the home is old and in need of serious maintenance or total replacement.
Your home may be outfitted with the latest, safest, and most energy-efficient appliances, but it won't do much good for you if they're being powered by an outdated system.
You may be living in a home that doesn't have grounded wiring and may still be using outdated tube wiring. If you have to use two-prong plug outlets, you may be using more extension cords that could pose their own unique safety hazards.
Even though your home may have passed initial inspections, it's always a good idea to get a professional electrician to check things out.
Outlets Are Acting Strangely
Do your outlets ever feel warm to the touch? It doesn't matter how long you've been using the outlet or how many devices its powering, your outlets should never feel warm or hot to the touch.
Warm or hot outlets are a sure sign that your circuits are overloaded. You could easily start a fire, or even get an electrical shock after touching a switch or loop.
These problems can often be fixed with a change of wiring, and should never be ignored. Be sure to look for other signs that your circuit is overloaded.
If you smell smoke or wires look charred, you need to bring in professional help. Keep in mind that electric fires often have an acidic smell, so if you get any sharp overtones mention that when you're trying to find help.
Charred or discolored outlets are also a sign of potential electrical problems. When you notice any of these signs, replace plugged-in devices fast and consider shutting off power to that area of the home.
Lights Keep Flickering
When you notice that a lamp or light is flickering you may think that you need to tighten a bulb. The cause of your problems may not be a loose bulb, it may be a sign that your home needs an electrical inspection.
Lights may be flickering because there's an overload on your system. You may have too many key components hooked up to one circuit
Regardless of the cause, you should get an electrician out ASAP to make sure that there aren't any serious problems.
8 Tips on Finding the Right Electrician Service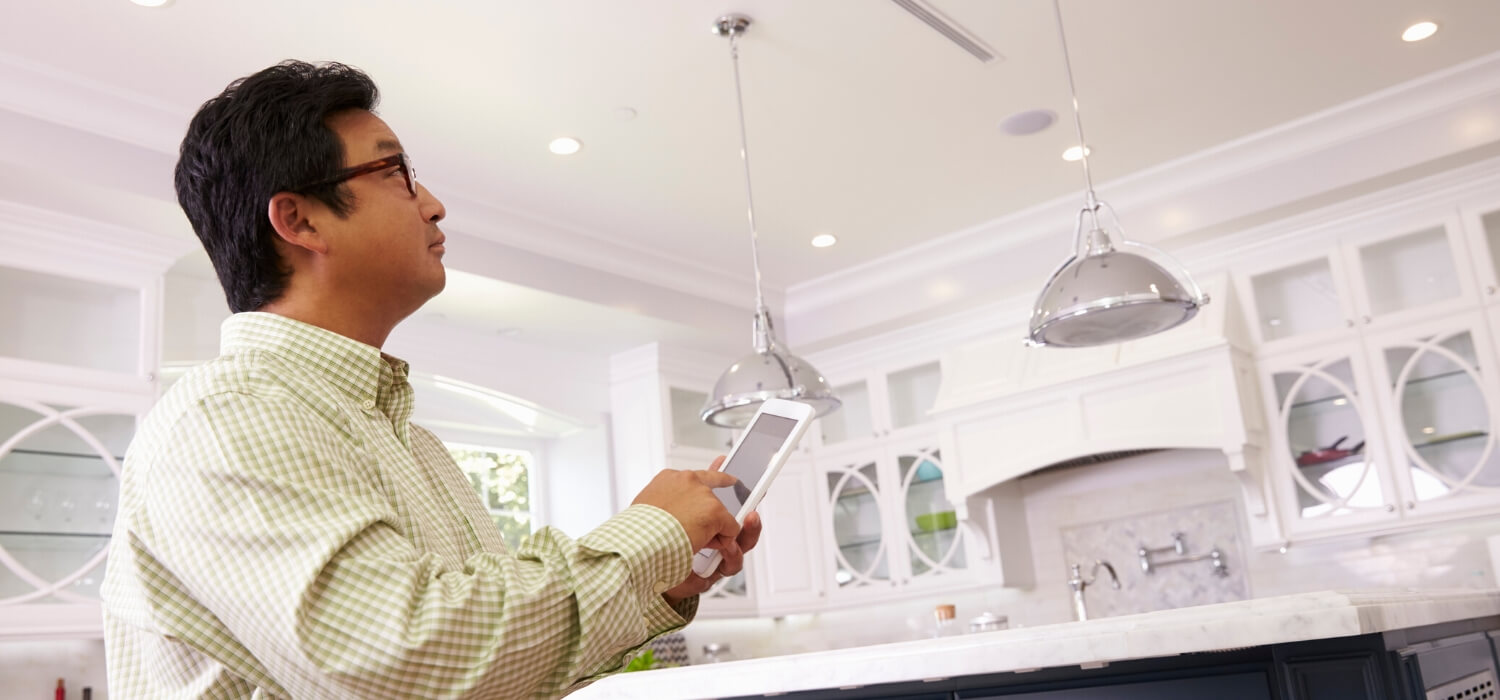 Now that we've identified some situations where bringing in electrician help is important, we can dive into what you need to do to find one that can suit your needs.
The need for electricians keeps growing, and you'll want to make sure that you're doing whatever you can to find the right professional to handle the job.
When you're looking for the right professional to handle your electrical needs, make sure you remember to keep these 8 important tips in mind.
1. Make Sure They Have the Right Qualifications
There is nothing more important than making sure that any electrician service you use is licensed, bonded, and insured. Hitting that professional trifecta as an electrician proves that whoever is working on your home can do safe and effective work.
Remember, electrical work requires proper training. Working with an electrician that isn't licensed, bonded, and insured could put your home at risk. Their work may be ineffective or dangerous.
It's important to make sure that the license they carry can cover the work you need to get done. Some licenses may have restrictions on the kind of work they can do.
Also, make sure that their license is up to date. If they can't easily provide proof that everything is current and that they can legally handle the work you need to have done, don't risk working with them.
2. Be Specific About Your Problems
It can be difficult to articulate the electrical problems you're experiencing at home when you're not sure what's wrong.
The good news is that you don't have to be a master electrician to accurately explain what's happening. You just have to be detailed when you describe why you're looking for an electrician.
Take some notes on what's happening before you call or send an email. Mention if you notice that problems only occur at certain times or when you use certain devices. Let them know long you've been experiencing issues.
3. Check Expertise
Being licensed, bonded, and insured is one thing, but have a specialty is quite another.
There are a variety of specialties an electrician can learn. Some specialize in residential work and others focus on commercial electrical services work. Others may even specialize in automotive, marine, or industrial work.
Some people argue that anyone that understands how to do electrical work can handle your project, but it's always best to go with a specialist for your specific need.
4. Request References
Reputation is everything when you're working with an electrician. You won't want to go with someone that doesn't have a good reputation in their industry or among people they've worked with.
Remember, you're letting someone into your home. You're going to need to work with a company and individuals that are trustworthy, professional, and can treat your home with respect.
A lot of companies will have reviews posted on their website, and others will have testimonials from happy customers. You can also look at popular review websites like Yelp or Google to read what other people have to say about your business.
If you want to learn about the company in testimonials and reviews, don't just focus on the work itself or the price.
See if people said that the crew was very respectful and neat. Check to see if other people said that employees are often on time and worked efficiently.
5. Always Ask for An Estimate
Getting an estimate from an electrician service will be an important step in your choosing process.
An estimate can give you an accurate idea of how much the project will cost. If you're worried about the price tag, some places can have financing options that can help you out.
It's important to keep in mind that an estimate won't just give you a price on the proposed work. It'll also serve as an in-depth guide to the work they want to do.
When you have an estimate in front of you, it gets very easy to determine if you're getting the right work. You can check to see if they left anything out of their estimate, or if you want to ensure that you aren't getting charged for extra services.
Estimates can also give you an accurate time frame of when important work may be completed. Some jobs may take a few hours on a weekday, but more intense work can take days or weeks to fully finish.
6. Ask About Upgrades
An electrician can service a lot more than just needed repairs to your home. If you find one with the right skills, you could do some serious electrical device upgrades to your home.
Imagine getting a USB plug-in in your living room or bedroom so you can easily charge your phones and game controllers. You could add a dimmer switch to some rooms to increase energy efficiency and ambiance.
7. Learn About the Team
The person that's giving you an estimate or making appointments for work may not be the person that'll work on your home.
Be sure to ask questions about personnel before you hire them so you can make sure you're okay with who will be doing the work.
Make sure that everyone on the crew has been properly trained to handle the work that needs to be done. Ask how many people will need to be at your home so you can make sure you're ready for them.
Knowing who will be working on your home can have its advantages. You'll know who you should direct questions to, and have more peace of mind.
8. Check Guarantees and Warranties
True professionals won't have any issues offering customers guarantees on their work.
Remember, a guarantee isn't something that's done for marketing purposes. A true guarantee that the customer's satisfaction comes first should mean that they won't stop working until you're fully satisfied by everything they've done.
Get Great Work Today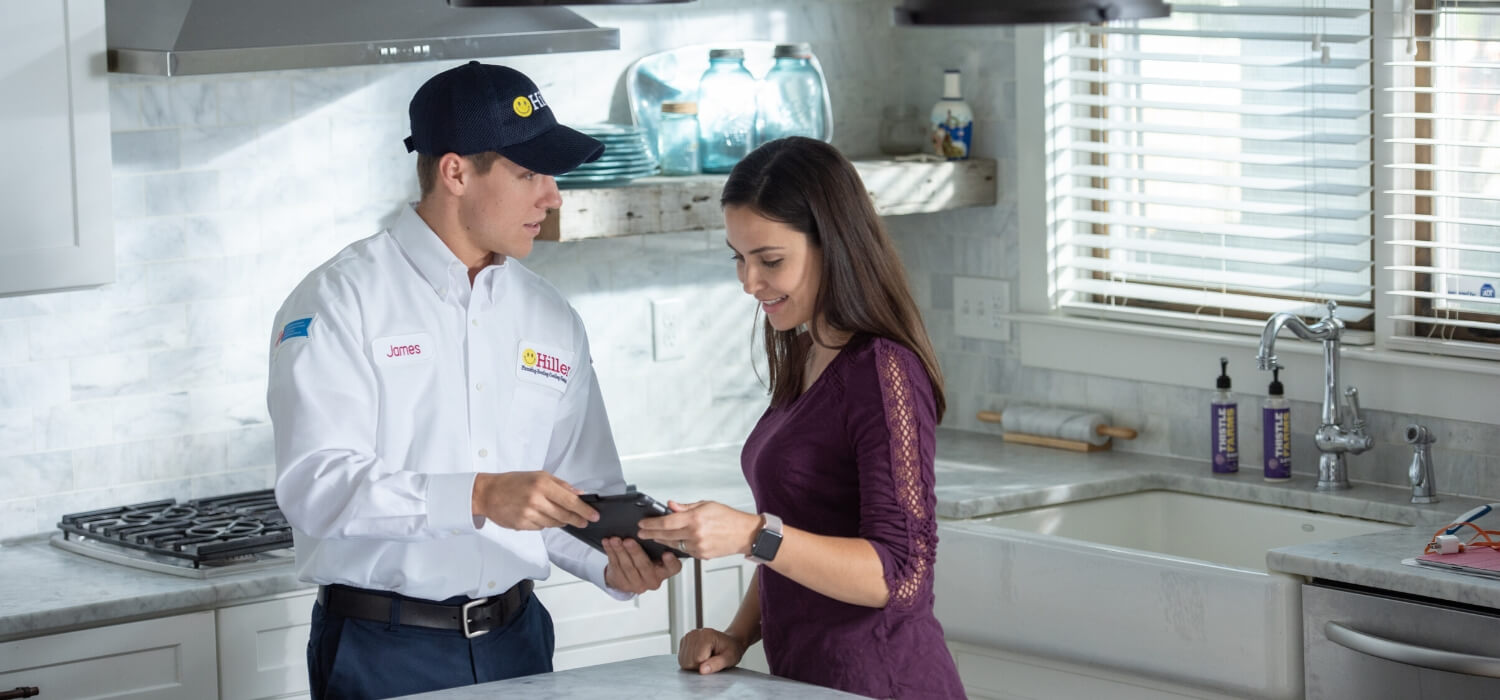 Now you know when it's time to look for an electrician service, and you know how to find the right one to handle your work. Next, it's time to hire one.
Regardless of whether you need a circuit replaced, an entire re-wiring, or just want to talk about potential home improvements, we're here to help.
Be sure to request an appointment today so we can start talking about the best way to work on your home.
Daily Promotion
Enjoy Half-Off Preventative HVAC Service Tune-Up
Enjoy Half-Off your Heating Tune-Up this month on us!
Get Promotion