Spring Maintenance Checklist: Get Your Home Ready!
Enjoy reading the latest DIY articles and saving money?
Receive our latest helpful hints, tricks and savings, directly to your inbox.
Posted June 1, 2017
With the spring heat and summer storms quickly approaching, it's a time of both hope and dread. To help you enjoy all the good things about the spring and summer seasons in places like Tennessee, Alabama, and Kentucky, here's a spring maintenance checklist to make sure your home is ready for the upcoming changes.
5 Spring Home Maintenance Checklist:
1. Drain your water heater of sediment to extend its lifespan and improve energy efficiency. First, turn off power to the hot water heater at the breaker box. Then, turn off the cold water supply by turning the valve clockwise. To help with the water flow, open the hot water faucet in your tub or one of the sinks. Next, connect a garden hose to the drain valve located near the bottom of your tank. Run the other end of the hose to your outdoor drainage system or backyard (you can also empty the water into a bucket if it is large enough). Click here for more 9 more water heating tips.
2. Ensure electrical safety. It's no coincidence that May is National Electrical Safety Month. Before you start using your swimming pools, air conditioning, and other electrical, go over a home electrical safety checklist and review the 5 common home electrical issues to prevent fire and shock. Make sure you are testing your smoke & CO detectors, GFCIs and AFCIs every month. Look for any electrical cord and appliance damage and have the equipment repaired or replaced; and make sure that extension cords are only used temporarily.
Check out our blog post to clean up your electrical hazards.
Every year, there are 47,700 homes fires caused by electrical malfunctions. Learn how to detect electrical dangers and prevent electrical overloads with this infographic from Electrical Safety Foundation International: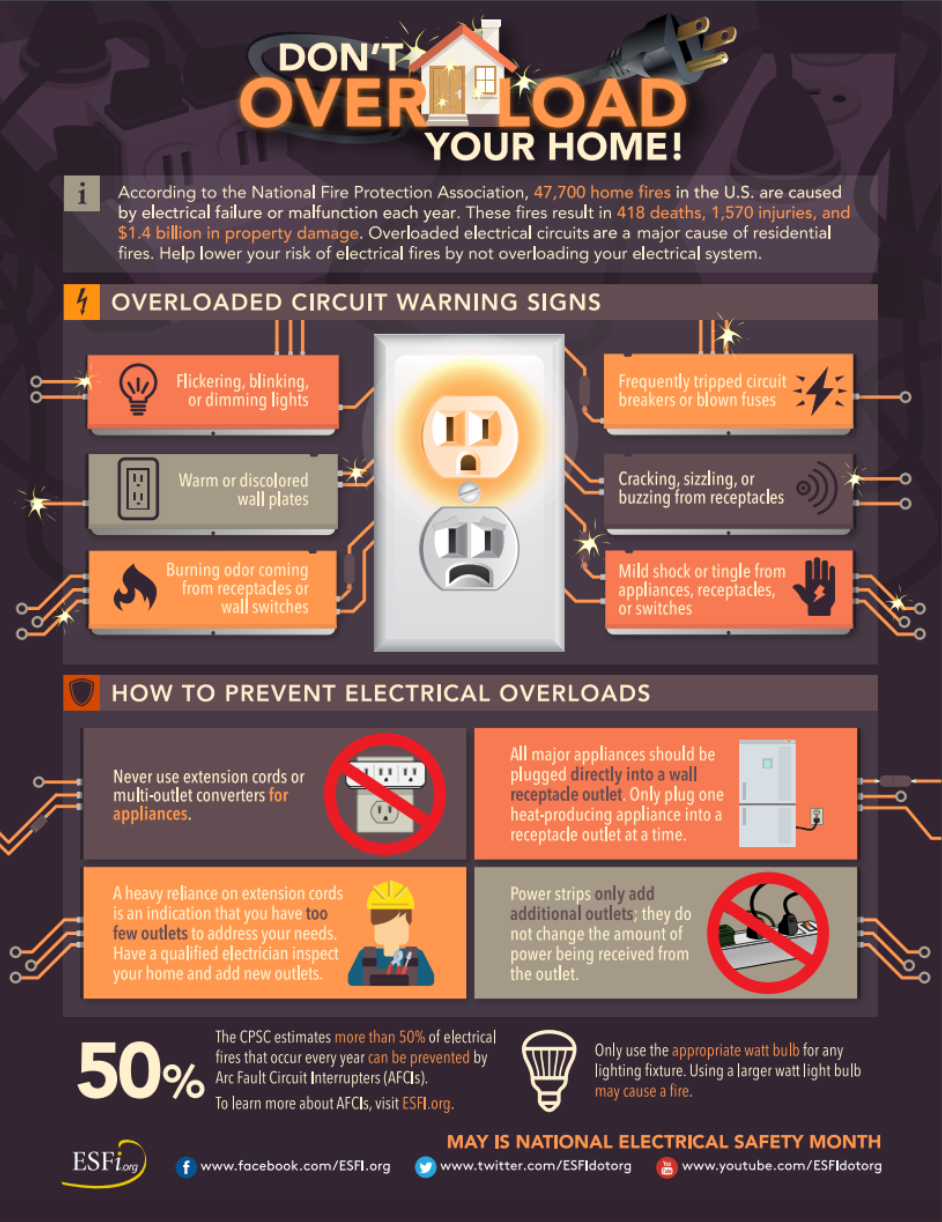 3. Inspect your gutters, canales, downspouts, siding, fascias, soffits, foundation, roof and basement for signs of water and drainage issues. If you haven't cleaned your gutters in the last 3 months, there's probably a lot of leaves and debris to get rid off. When your gutters overflows, water runs down the side of your home, damaging your foundation and possibly causing water leakage into the home. Get a ladder, your work gloves, and a partner to help you clean the gutters safely. After you are done removing everything in your gutters, run your garden hose along your gutters, which is always a good way to spot leaks.
Also, make sure that downspouts extend at least 3 feet away from your home. One easy way to extend your downspouts is by installing Zip Hinge downspout extenders.
1.) Cut the downspout extender at a 45° angle with a hacksaw, tin snips, or metal cutting shears (be EXTRA careful!).
2.) Use a Zip Hinge to fasten the two downspouts together with 8 screws.
3.) Remember to lower the downspout extender before it rains.
Watch this video to learn how to clean your gutters and downspouts:
If you want to hire someone to clean your gutters for you, expect to pay $50-$300.
Another big part of home maintenance is checking your roof every year. Watch these 2 videos to learn how to inspect your roof, chimney, and flashing:
Of course, you can always hire a roofing company to conduct an annual roof inspection for you.
4. Inspect your home for plumbing leaks. The fastest way to find out if you have a plumbing leak is to locate your main water meter, which should have a leak detection dial. Other thing you should check include:
Learn more about repairing leaky pipes.
Back-flow valves (consider installing them if you don't have them)
Basement foundation, walls, and windows. You can seal minor crack around the basement with waterproof epoxy and larger gaps with expandable foam spray.
Teach everyone in your household how to turn off your water, gas, and electricity in the case of an emergency.
Don't forget to get your automatic sprinkling system ready so you can save money, water, and avoid a summer catastrophe.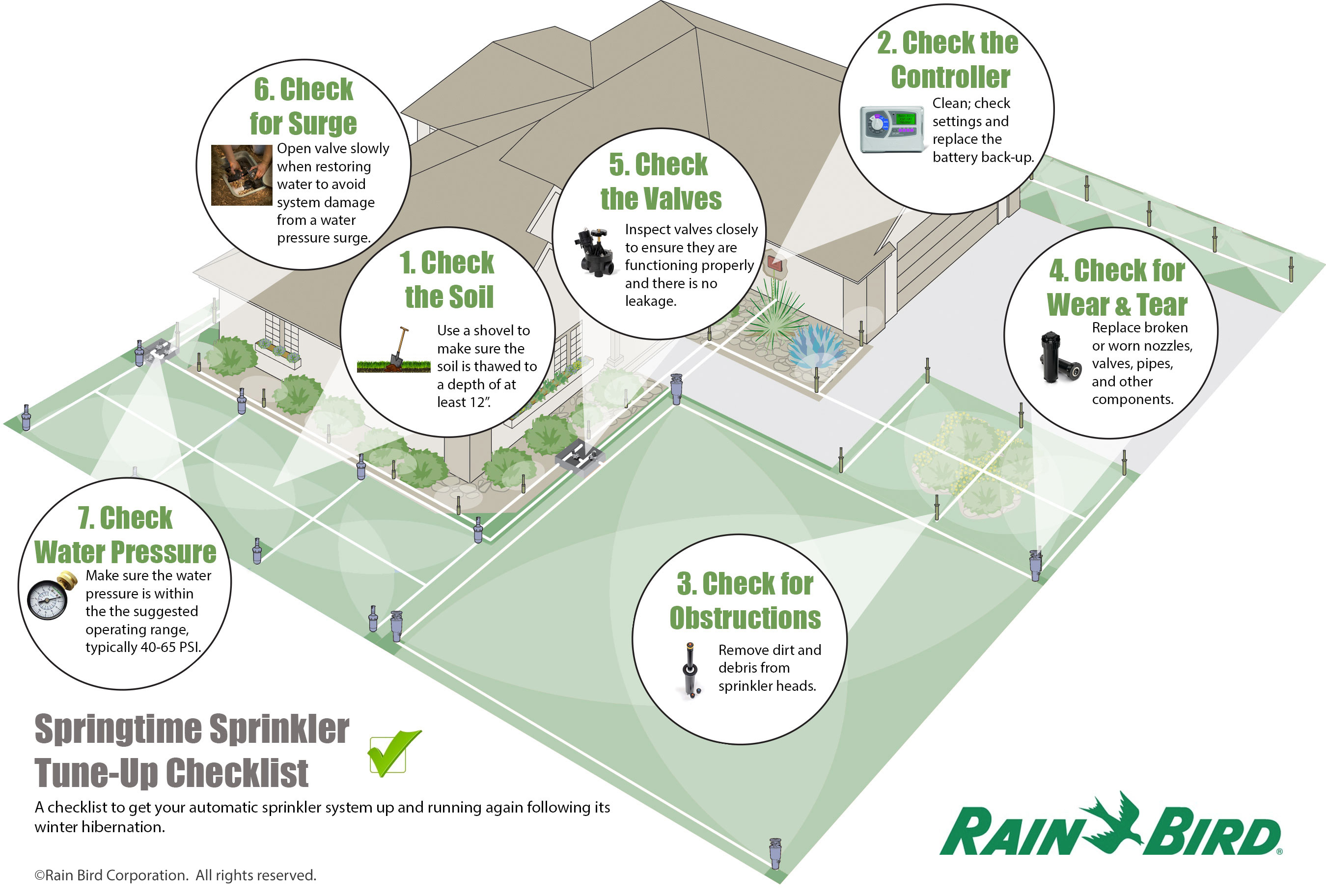 Learn how to find and fix leaks in the home with this fact sheet from EPA WaterSense.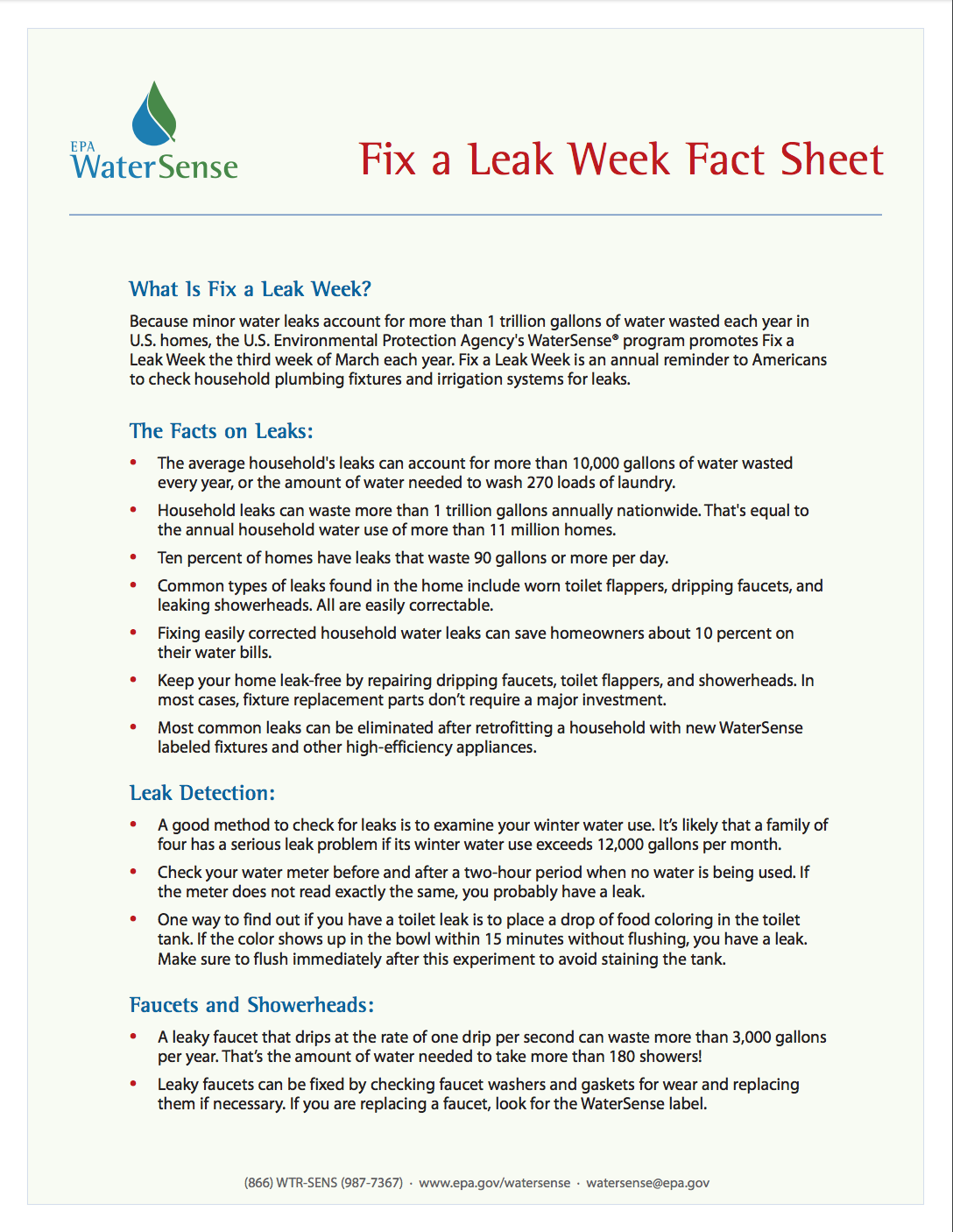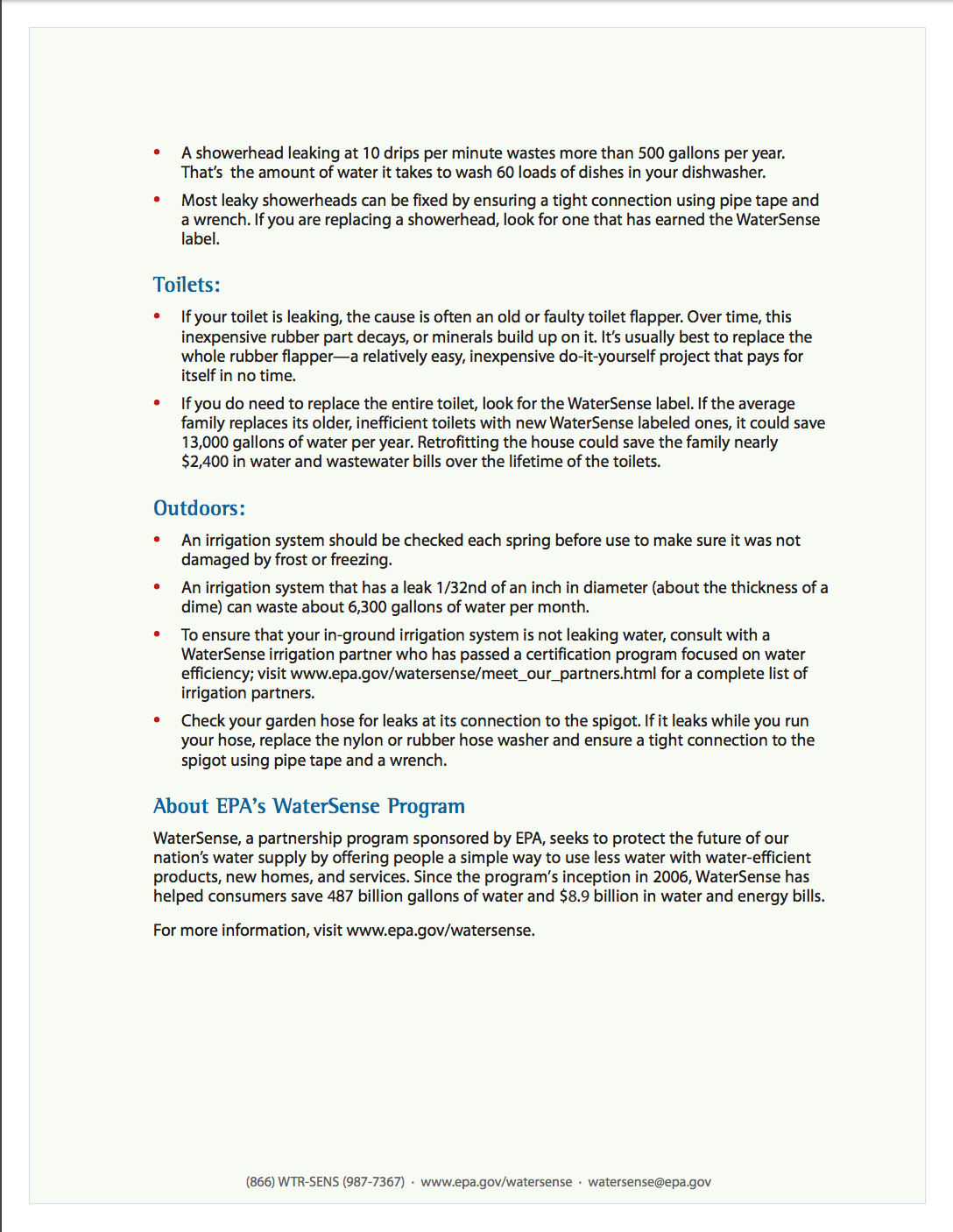 5. Conduct air conditioning maintenance. If you don't want your air conditioning unit to break down on the hottest day of the year, schedule annual maintenance from a professional as soon as possible.
Additionally: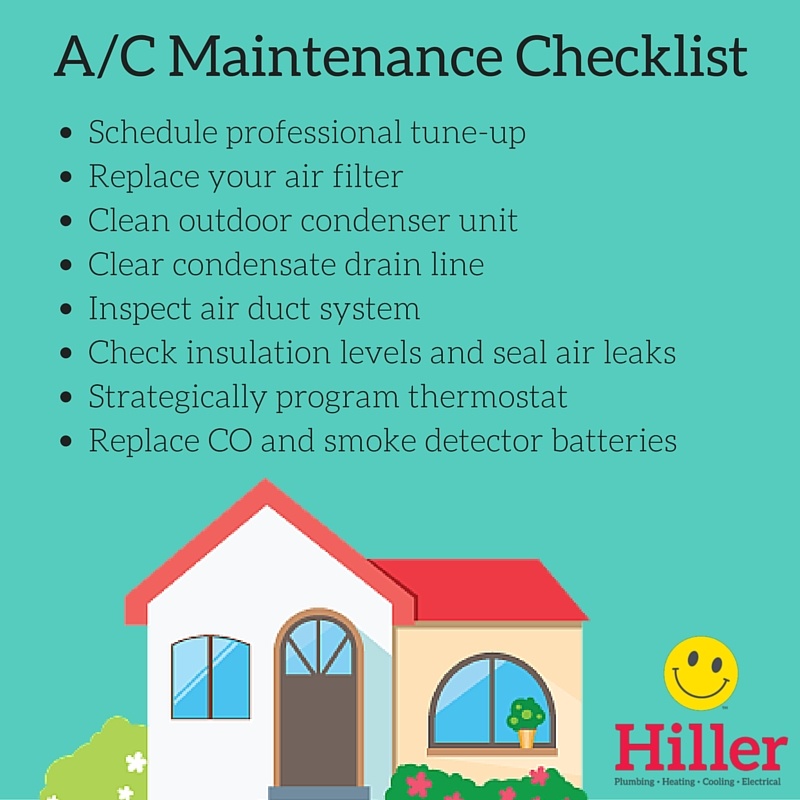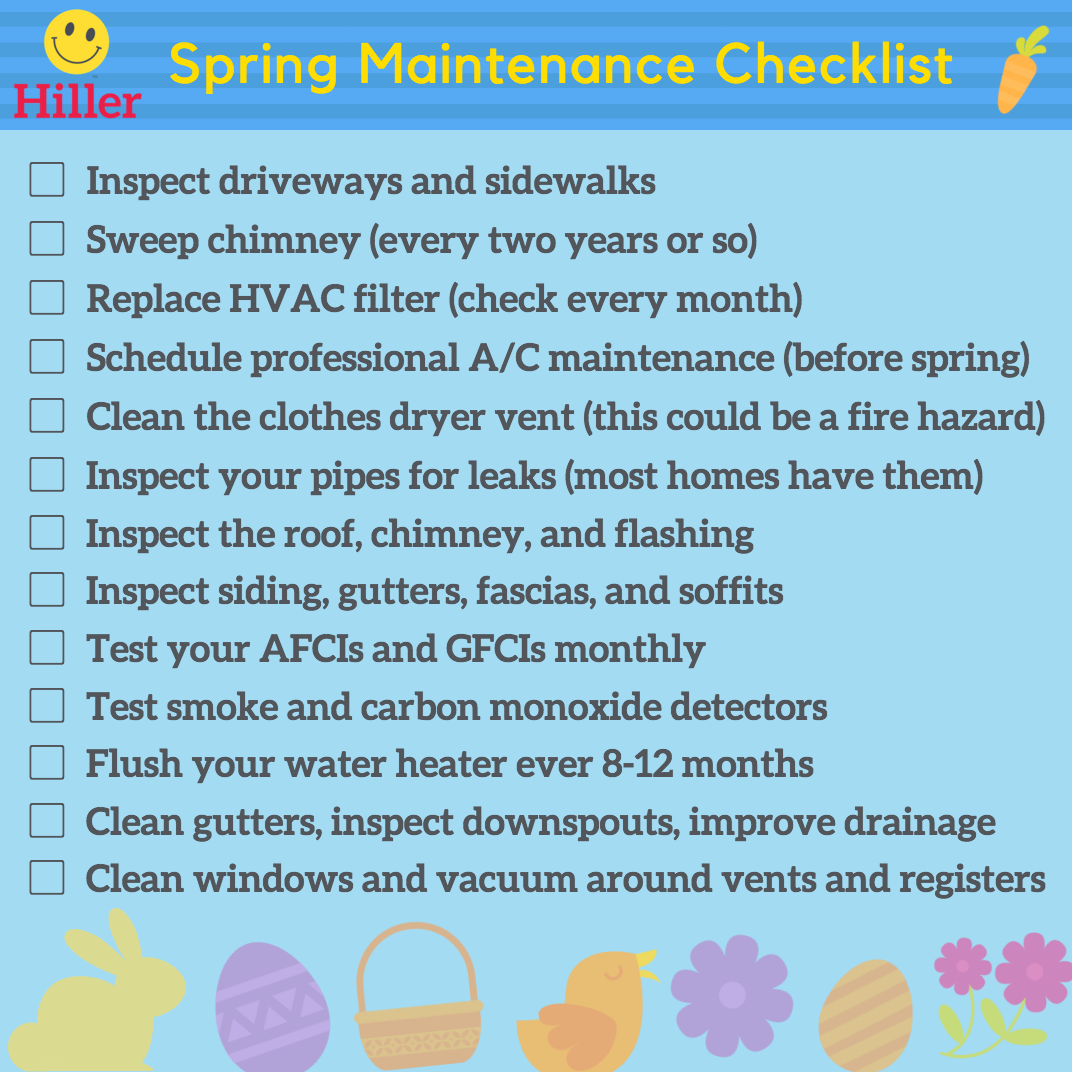 Click here for 15 more energy-efficiency ideas for your home. Read more tips on our spring cleaning guide.
If you have any plumbing, electrical, or heating and air conditioning problems this spring and summer, rely on the professionalism of Hiller to get you through it.
Daily Promotion
Enjoy Half-Off Preventative HVAC Service Tune-Up
Enjoy Half-Off your Heating Tune-Up this month on us!
Get Promotion