Hiller Plumbing, Heating, Cooling & Electrical Tops Ruud's Reliable Contractor List for 6th Consecutive Year
Enjoy reading the latest DIY articles and saving money?
Receive our latest helpful hints, tricks and savings, directly to your inbox.
Posted April 17, 2019
Hiller Plumbing, Heating, Cooling & Electrical (Hiller), the region's premier provider of residential and commercial service and repair, was named #1 on Ruud's Most Reliable Contractors List for 2018. This award marks Hiller's sixth consecutive first place rank on the list, beginning with the 2013 award.
Ruud's Top-20 Most Reliable Contractors list recognizes exceptional American contracting businesses for sales, customer support, and overall service excellence. Ranking as America's #1 Most Reliable Contractor again this year was Hiller Plumbing, Heating, Cooling, and Electrical.
Hiller was honored at the 2019 Top Pro Partner Awards in a ceremony held on March 26th at The Walt Disney World Swan and Dolphin Resort in Lake Buena Vista, Florida.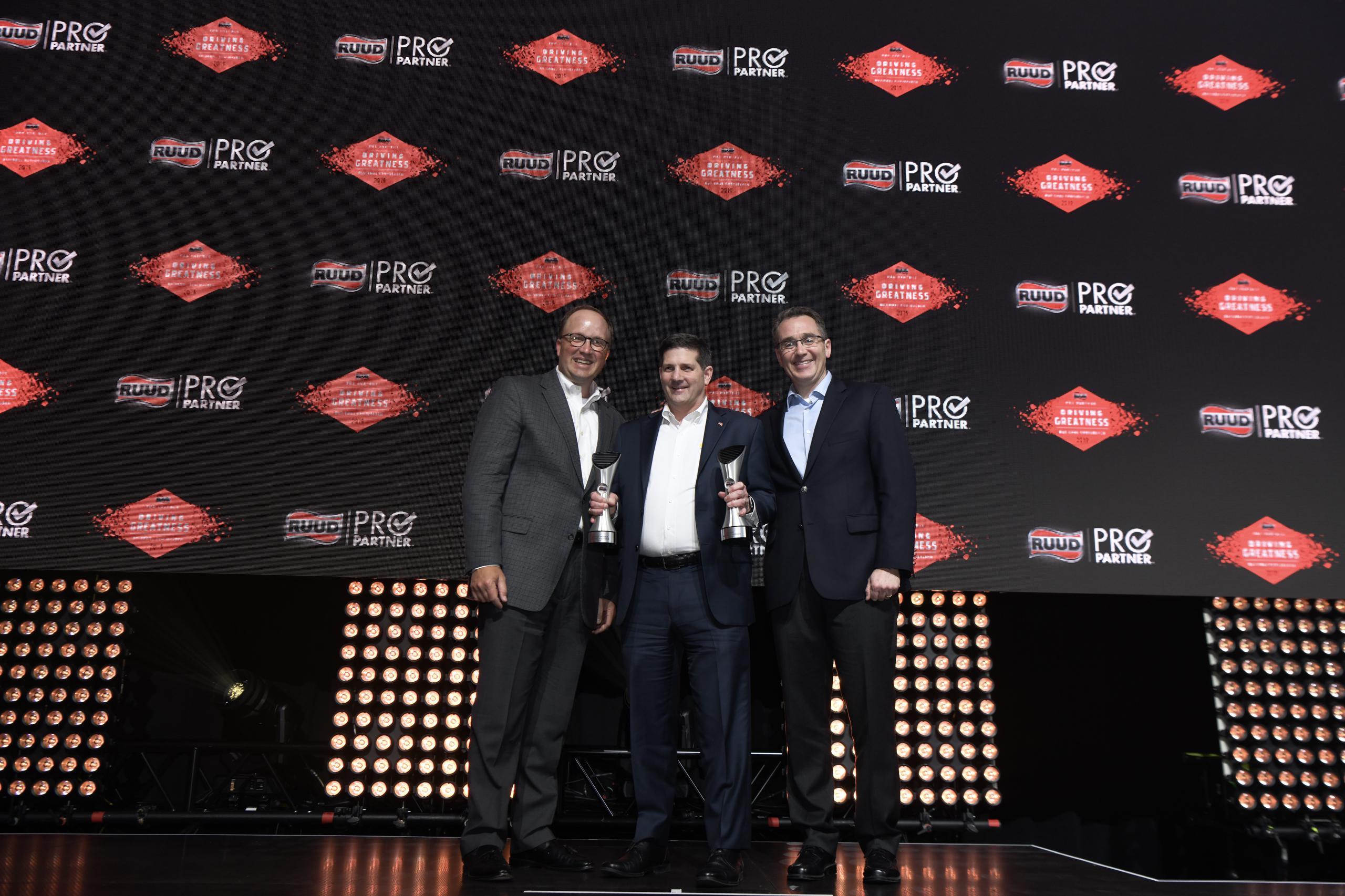 "It is an honor to receive the top contractor spot among the Ruud Top-20 list again this year", remarked Jimmy Hiller, founder and CEO of Hiller Plumbing, Heating, Cooling & Electrical. "Each year, this award recognizes our dedication to treating our customers right", he continued. "At Hiller, we believe that when we care about our customers, our communities, and our employees, we all win."
Launched in 1990 with a single employee and just $500, Hiller was founded on the tenets of professionalism, exceptional levels of customer satisfaction, and a dedication to high quality work. As a result, Hiller has grown to include over 480 trucks, 13 locations, and more than 630 employees across the southeast. In the past decade alone, Hiller has experienced over 900% growth in revenue.
Ruud, part of the Rheem family of brands, provides Ruud-branded heating, cooling, and water heating products for residential and light commercial use to professional installers across the United States and Canada. Named for water heating pioneer, Edwin Ruud, the brand was acquired by Rheem in 1960. To learn more, visit www.ruud.com . Founded in 1925, Rheem is the only manufacturer in the world that produces heating, cooling, water heating, pool/spa heating and commercial refrigeration products. Rheem, headquartered in Atlanta, has an international presence in 14 countries. To learn more, visit www.rheem.com
Daily Promotion
Enjoy Half-Off Preventative HVAC Service Tune-Up
Enjoy Half-Off your Heating Tune-Up this month on us!
Get Promotion