Hiller Named to NBJ's "Fast 50" List Five Times
Hiller Plumbing, Heating, Cooling & Electrical Named to Nashville Business Journal's "Fast 50" List Five Times
Hiller Plumbing, Heating, Cooling & Electrical (Hiller), the region's premier provider of residential and commercial service and repair, was ranked on Nashville Business Journal's 2021 List of the 50 Fastest Growing Private Companies in Middle Tennessee (Fast 50). The 2021 award marks Hiller's fifth inclusion on the list, following awards in 2018, 2017, 2016, and 2015.
The Fast 50 List honors the top privately held companies in Nashville that have achieved exceptional levels of growth over the past three years. Inclusion on the list has been increasingly competitive each year, as so many businesses in Nashville are experiencing unprecedented consumer demand and the resulting economic growth. In a virtual ceremony on Tuesday, August 24th hosted by the Nashville Business Journal, Hiller was honored via live announcement to fellow business honoree representatives and other attendees.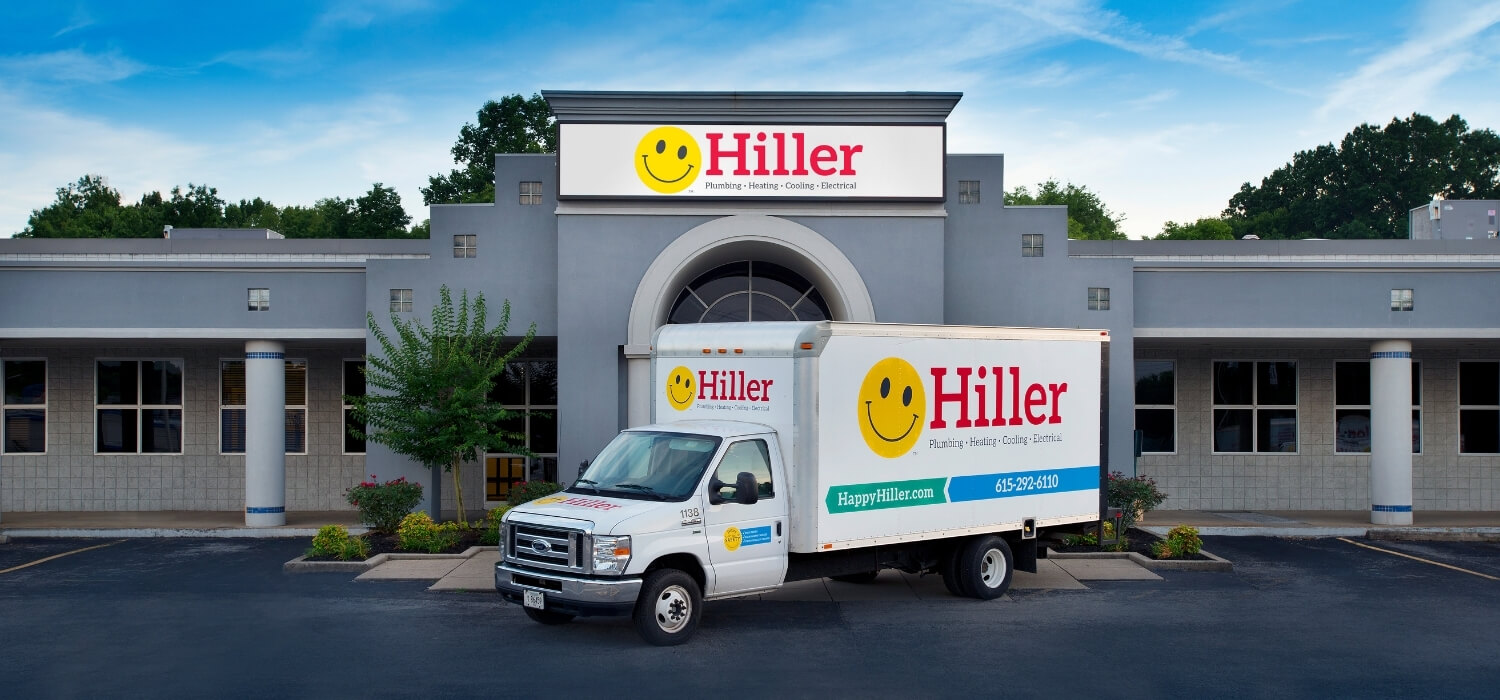 "We are thrilled to be acknowledged on the Fast 50 List again this year", remarked Jimmy Hiller, Founder and Chief Executive Officer of Hiller Plumbing, Heating, Cooling & Electrical. "Hiller is exceptionally fortunate to continue to grow alongside the wonderful Nashville community. As the demand for our home services continues to rise in this area, we are honored to be welcomed into so many new clients' homes. None of our growth would be possible", he continued, "Without the loyal support of this community, and we are so grateful."
Launched in 1990 in Antioch, Tennessee, with a single employee and just $500, Hiller has grown exponentially to include over 480 trucks, 14 locations, and over 630 employees across the southeast.
Sign Up to Access All of Our DIY Guides for Free
Today's promotions
2021 Pricing on Tankless Water Heaters
We're expecting a shortage of tankless water heaters in 2022. Take advantage of 2021 pricing for this month only!
Get Promotion
LOCATIONS
Priceless Peace of Mind, $16 a Month
Join the Happy Hiller Club and get all the perks of membership: Seasonal tune-ups. Priority scheduling. 100% satisfaction guaranteed.
Learn More