Hiller Donates Over $5,500 to Toys for Tots
Enjoy reading the latest DIY articles and saving money?
Receive our latest helpful hints, tricks and savings, directly to your inbox.
Posted December 18, 2020
Hiller Plumbing, Heating, Cooling & Electrical Donates Over $5,500 to Toys for Tots During Special Christmas Promotion
Hiller Plumbing, Heating, Cooling & Electrical (Hiller), the region's premier provider of residential and commercial service and repair, is proud to partner with Toys for Tots for the second year in a row. During this special Christmas promotion, Hiller is donating toys to their local Toys for Tots locations with the purchase of each new tankless water heater. These toy donations allow the organization to ensure that every child experiences the joy of Christmas.
In anticipation of the holiday season, Hiller is offering this special promotion benefitting Toys for Tots from November 16 to December 31, 2020. During this time, Hiller will donate $50 worth of toys to the organization with the purchase of each new Tankless Water Heater. And, as a special incentive for homeowners to participate, Hiller is offering a $250 Visa gift card with every tankless water heater purchase during the promotion.
Toys for Tots, a non-profit organization, is committed to providing holiday cheer to less fortunate children each Christmas. This organization collects new, unwrapped toy donations from individuals and businesses and then distributes those to children who may not otherwise receive gifts. Toys for Tots has distributed over 584 million toys, supporting over 265 million children, since its inception in 1947 by the United States Marine Corps.
As a result of this special, Hiller raised and donated over $5,000 in toys last Christmas. And, as a result of the same successful promotion, this month, Hiller will be donating over $5,500 in Toys to Toys for Tots. On Thursday, December 17th, Hiller's founder and Chief Executive Officer, Jimmy Hiller, and his family will purchase shopping carts full of new toys and activities for children of all ages, then deliver them to the local Toys for Tots branch.
"We are so blessed to be able to give back to our communities' children through Toys for Tots again this year", remarked Jimmy Hiller, Founder and Chief Executive Officer of Hiller Plumbing, Heating, Cooling & Electrical. "At Hiller, we believe that when we truly care about others, we all succeed. Therefore", he continued, "it is so important that we help organizations, like Toys for Tots, that are also dedicated to serving our same communities".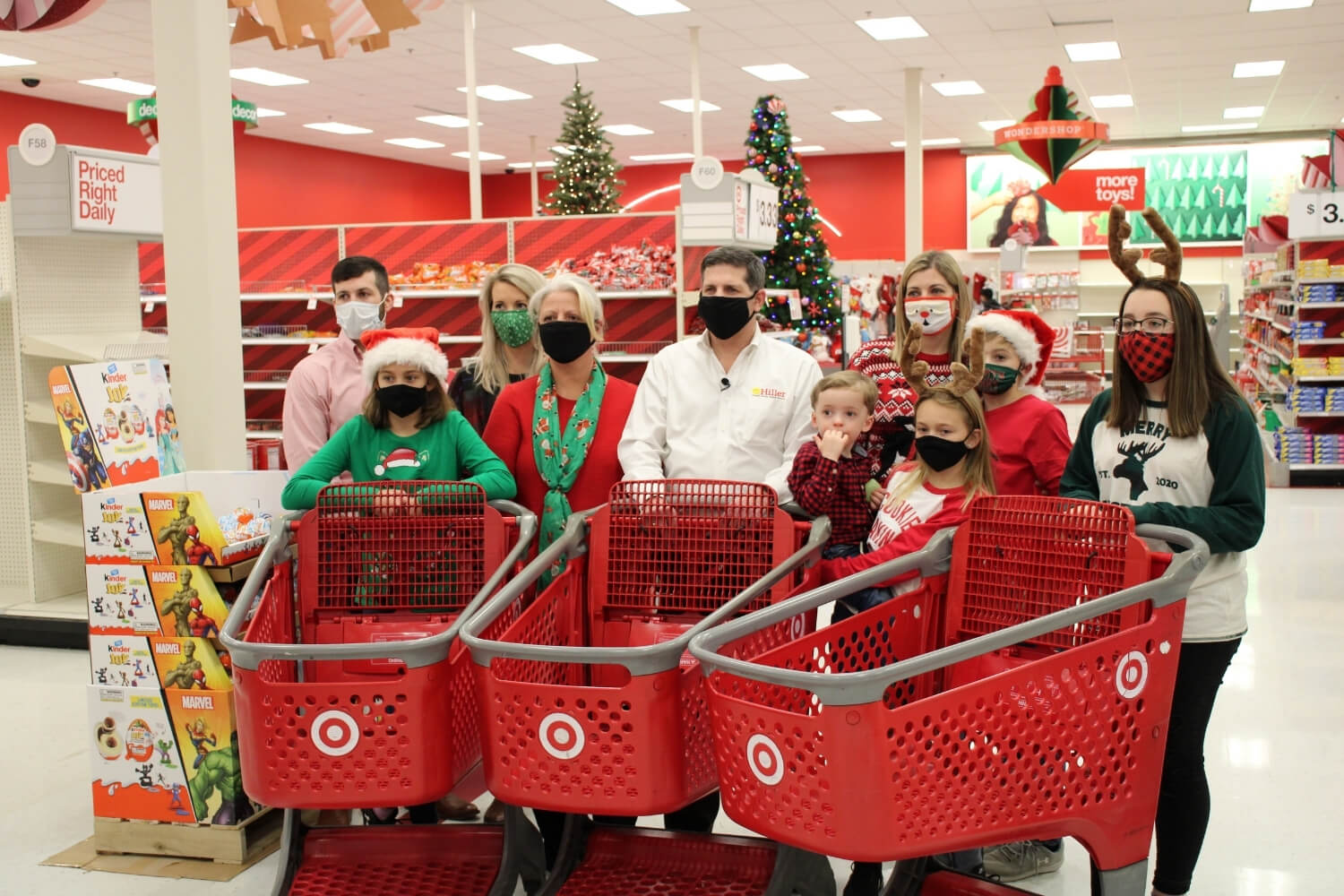 Daily Promotion
FREE UV Light + Electronic Air Cleaner with New Select HVAC Systems
Be in tip top shape for the summer with a new HVAC system, plus FREE UV Light and Electronic Air Cleaner!
Get Promotion