Cleaning and Organizing Hacks for the New Year
Enjoy reading the latest DIY articles and saving money?
Receive our latest helpful hints, tricks and savings, directly to your inbox.
Posted June 1, 2017

Christmas is now over. The wrapping paper scattered all over the living room floor has been picked up, and the holiday decorations have been boxed up and put back into the attic. Now you might be looking around the house and thinking, what now? The next step for most people is a good ol' New Years cleaning session.
Beat the winter grime by giving your house a serious scrub-down. As you choose your own personal resolutions for 2017, pick some for your home too! Resolve to keep a clean house with our best home cleaning and organizing hacks.
Windows and Mirrors
Use newspaper or coffee filters to wipe your windows down without the streaks. You can also use dryer sheets to clean windows. They can be used to remove dust and static from TVs, clean soap scum, and remove pet hair in addition to many other uses. Awesome!
You can re-purpose your black tea bag to help clean your bathroom mirrors. Wipe the tea with a coffee filter or used dryer sheet for a streak-free shine.
Make your own natural glass cleaner with a 50:50 mixture of rubbing alcohol and household ammonia. It may not smell the best, but it will do wonders for cleaning plumbing fixtures, chrome, and windows. Do NOT use on painted surfaces or leather and make sure you label the bottle and keep out of reach of children.
Source: curbly
Rust
You can remove rust stains from porcelain with a little cream of tartar and hydrogen peroxide. Use an old toothbrush to gently scrub the rust stains and then rinse and repeat if necessary.
Remove rust from metals with some Coca-Cola and aluminum foil.
Use a non-metal brush and some hydrogen peroxide or Bar Keepers Friend to help remove rust stains from concrete. Just make sure you wear gloves.
Rust stains in your tubs and toilets can be removed with pumice stone. Make sure you clean the surface with soap, water, and vinegar first (there are many great cleaning uses for white vinegar).
Avoid using TSP cleaner, bleach, and muriatic acid for removing rust stains.
You can get rid of a lot of mineral deposits around your faucets and drains with a vinegar-soaked paper towel. Surround the area with a vinegar-soaked towel for around 1 hour before wiping clean.
Brass, copper, and bronze can be cleaned with some toothpaste. After brushing the area with toothpaste, make sure you rinse it off completely with a little soap and water.
Dip a cloth into some baby oil to shine your faucets and other metal fixtures.
Clean and deodorize your garbage disposal with some lemon, lime, orange, or grapefruit slices. Citrus is a natural way to keep your disposal smelling fresh. Ice can help clean and sharpen your disposal's blades.
If you have an ice cube tray, fill it with a mixture of 1 cup baking soda, 1 ½ cup water, and some chopped citrus. Let it freeze and then dump around 6-10 ice cubes into your disposal and turn it on. Run some water and pour the remaining cubes into the disposal. This mixture will clean, sharpen, and deodorize your disposal.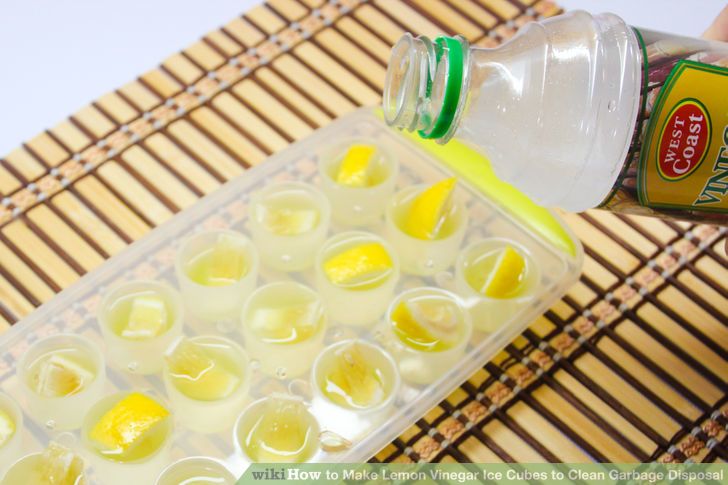 Source: wikihow
Ceiling Fans
Most of us put off cleaning our ceiling fans because they can cause dust and dirt to fly all over the room. No more! Use an old pillowcase to keep all of the dust inside.
Simply put the pillowcase over each blade and gently slide it off. All of the dust will actually stay on the pillowcase. If you wish to reuse the pillowcase, just dump the contents in the trash and put the pillowcase in the wash. Voila!
Watch this video from eHow Home for a visual demonstration:
PVC Pipe Organization
PVC pipes can be used to organize everything from hair dryers to rakes and brooms.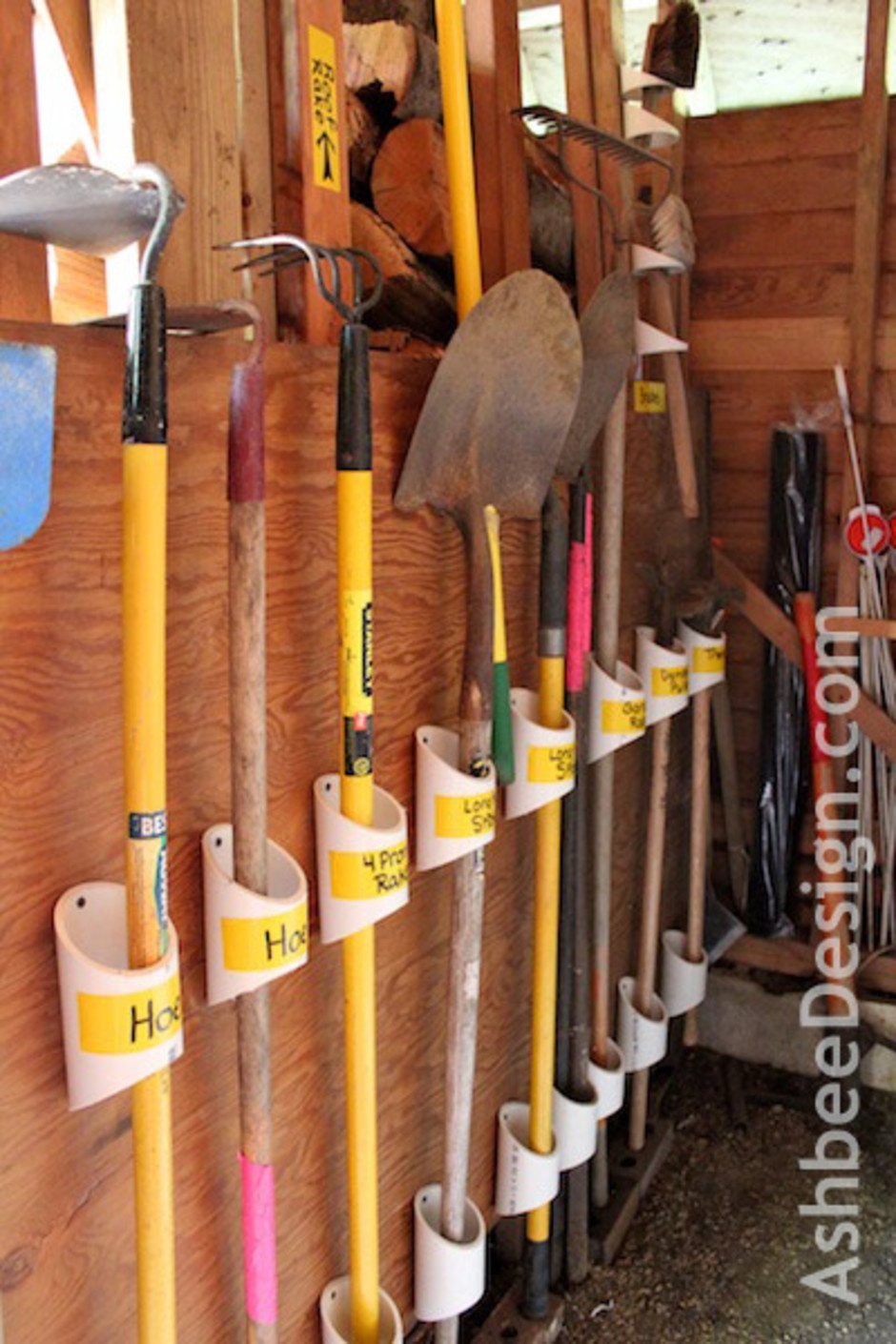 Source: Ashbee Design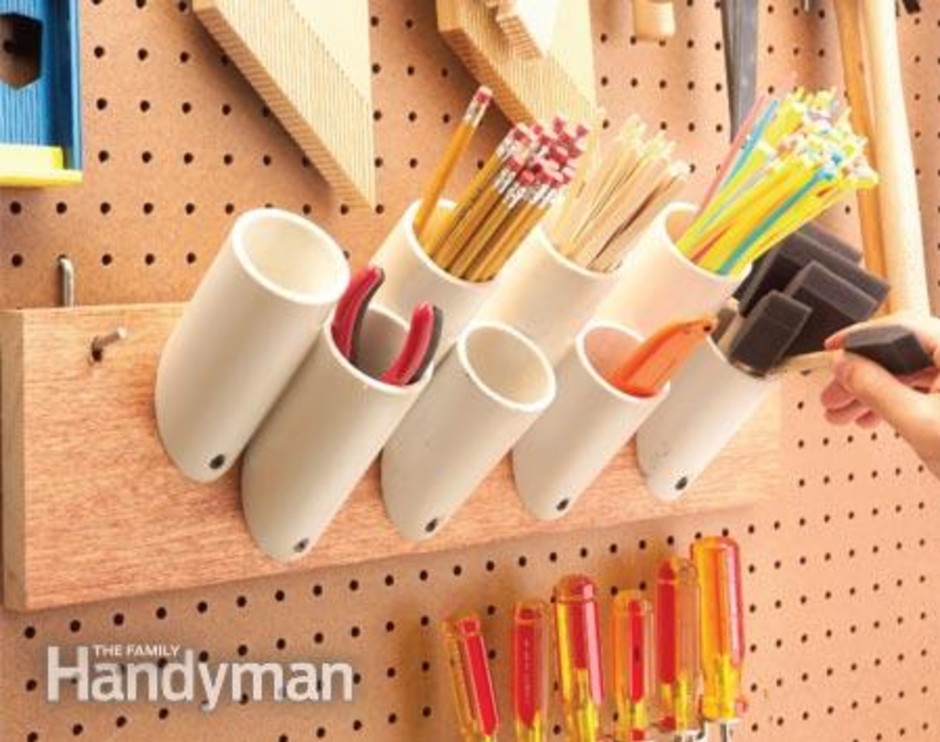 Source: The Family Handyman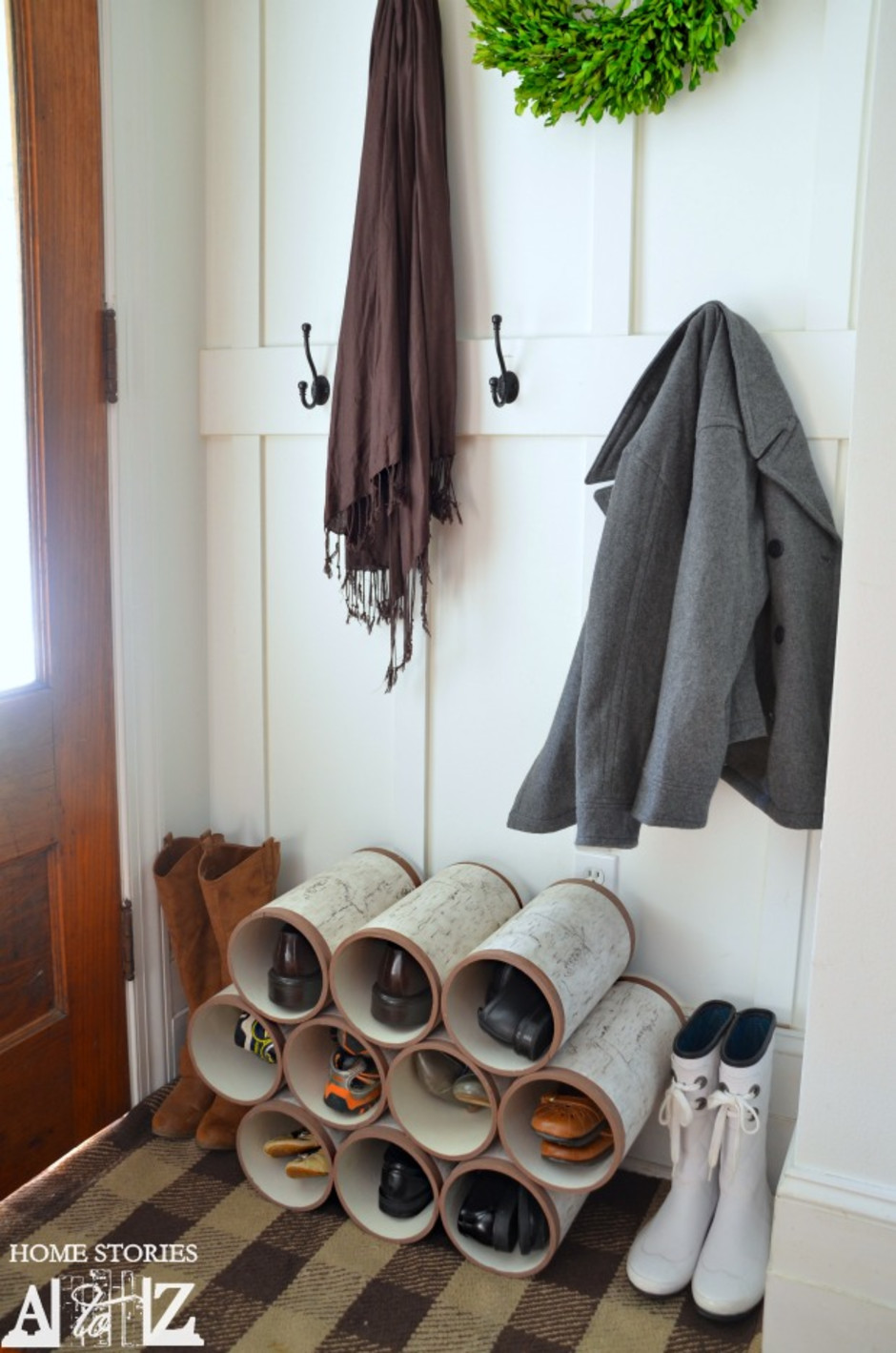 Source: Home Stories A to Z
Prepare for your home for a clean and organized start in 2017. Click here for more organizing hacks from Lifehack.
Bonus New Year's Resolutions
Here are some energy-saving resolutions you can start employing right now:
Open up blinds and curtains during cold winter days to take advantage of free solar heat. Close them at night and during hot summer days to block the sun and increase home insulation.
Don't "oversteer" your thermostat. Your HVAC system heats and cools your home at the same rate so turning it way up or way down won't heat or cool the home any faster. Just set the thermostat to the desired temperature.
Keep air filters and air ducts clean.
Replace worn out weatherstripping around doors and windows. Use door snakes to prevent drafts from underneath.
Don't leave your bathroom and kitchen ventilation fans running when you don't need them. Precious conditioned air will escape.
Happy New Year from Hiller! 
Daily Promotion
Enjoy Half-Off Preventative HVAC Service Tune-Up
Enjoy Half-Off your Heating Tune-Up this month on us!
Get Promotion