Free 4 Day Vacation w/Tankless Water Heater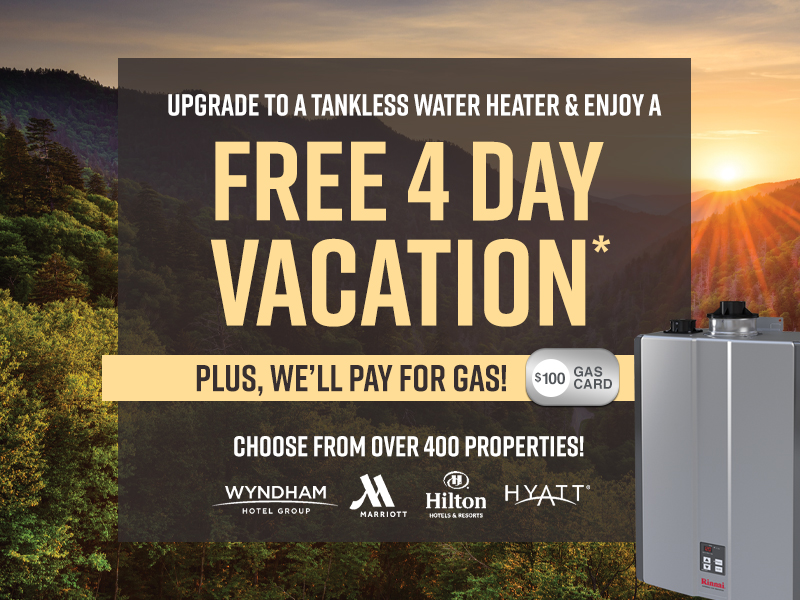 Tired of running out of hot water? That's not a problem with our efficient tankless water heaters that heat water as you need it. When you turn on the hot water, the cold water travels through a pipe and into the tankless water heater where it is heated by a gas burner. This allows you a constant supply of hot water.
For a limited time only, when you upgrade to a new tankless water heater from Hiller, we'll give you a FREE 4 day, 3 night vacation at one of 400 properties! And, we'll throw in a $100 reward card for gas. Don't wait – contact us today!
Call for full details. Cannot be combined with any other discounts or offers. This offer is not redeemable for cash or gift cards, nor is it valid toward previous purchases. Valid with purchase of select new tankless water heaters only. Offer includes 3 night stay at a hotel property from select list. Offer does not include additional charges or airfare. Gas payment is in the form of a MasterCard Reward Card for $100. Expires 4/30/21.